Nuland says Russia feeling "pain" of U.S. sanctions
09:40, 08 June 2016
World
Victoria Nuland, assistant secretary of state for European and Eurasian Affairs, says economic sanctions continue to be the most powerful leverage Washington has over Russia, and that those measures have thwarted potential Russian efforts to seize larger swaths of Ukrainian territory, including the capital, according to RFE/RL.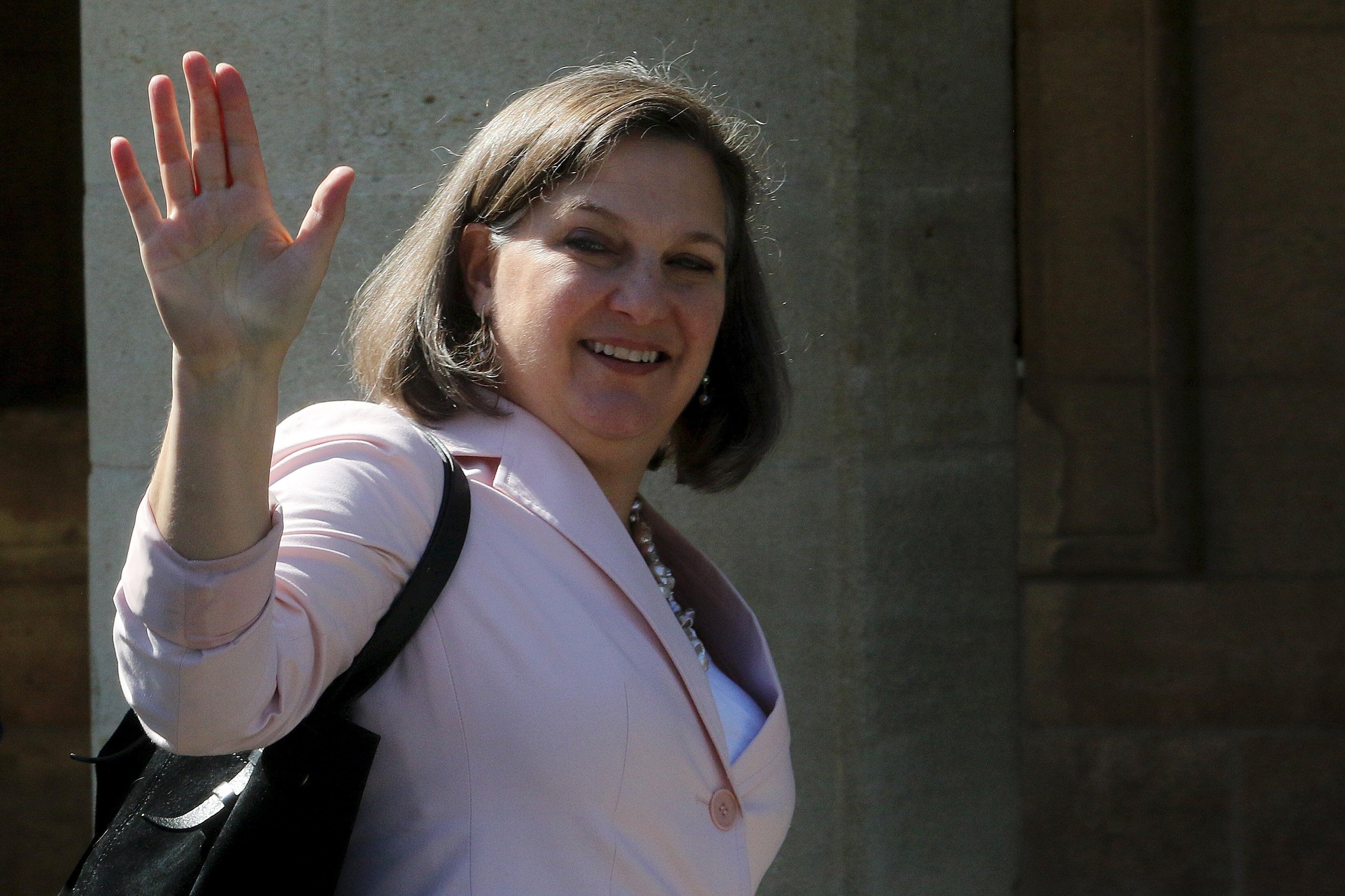 REUTERS
"I think the largest piece of leverage that we have on Russia is the sustainment over two years of deep and comprehensive sanctions across the U.S. and the EU countries," Nuland told the Senate Foreign Relations Committee June 7, RFE/RL reported.
"So again this is why we are advocating -- because Minsk is not being implemented -- that the sanctions have to be rolled over again," she added.
Pressed by Senator Marco Rubio about the effectiveness of the sanctions, Nuland insisted that they have impacted Russian policy.
Read alsoNuland: U.S. won't recognize Donbas elections outside Minsk framework"We have deterred further land grabs in Ukraine, and that was a real risk when we first started with sanctions -- that they would try to run all the way to Kyiv and Kharkiv," she said. "I will tell you now that the Russians are now openly talking about the pain of sanctions, including when we work with them on the Minsk thing. So they know what it's going to take to get these sanctions rolled back."
Michael Carpenter, a top Russia official from the Defense Department who also testified before the committee, warned that Russia was adding more weaponry and military capability to the Black Sea peninsula in an effort to prevent the United States or its allies from operating in the region. 
Both Nuland and Carpenter were also pressed by senators on Russian compliance with the INF treaty, as well as with the 2002 Open Skies agreements.
Read alsoRussia deploys more troops toward Ukrainian border as standoff with NATO deepensNuland also touched on the Kremlin's long-standing accusation that NATO's eastward expansion in the 1990s is to blame for the current tensions in Europe, saying Moscow failed to take advantage of Western offers for greater collaboration.
An article published recently in a Harvard University academic journal, and an accompanying op-ed in the Los Angeles Times, argued that NATO and the United States violated assurances given in the waning days of the Soviet Union that the alliance would not seek to absorb former Warsaw Pact members.
Read alsoKremlin: Russia-NATO relations still lack of trust"I completely reject this narrative of grievance that it's somehow our fault," she said. 
If you see a spelling error on our site, select it and press Ctrl+Enter