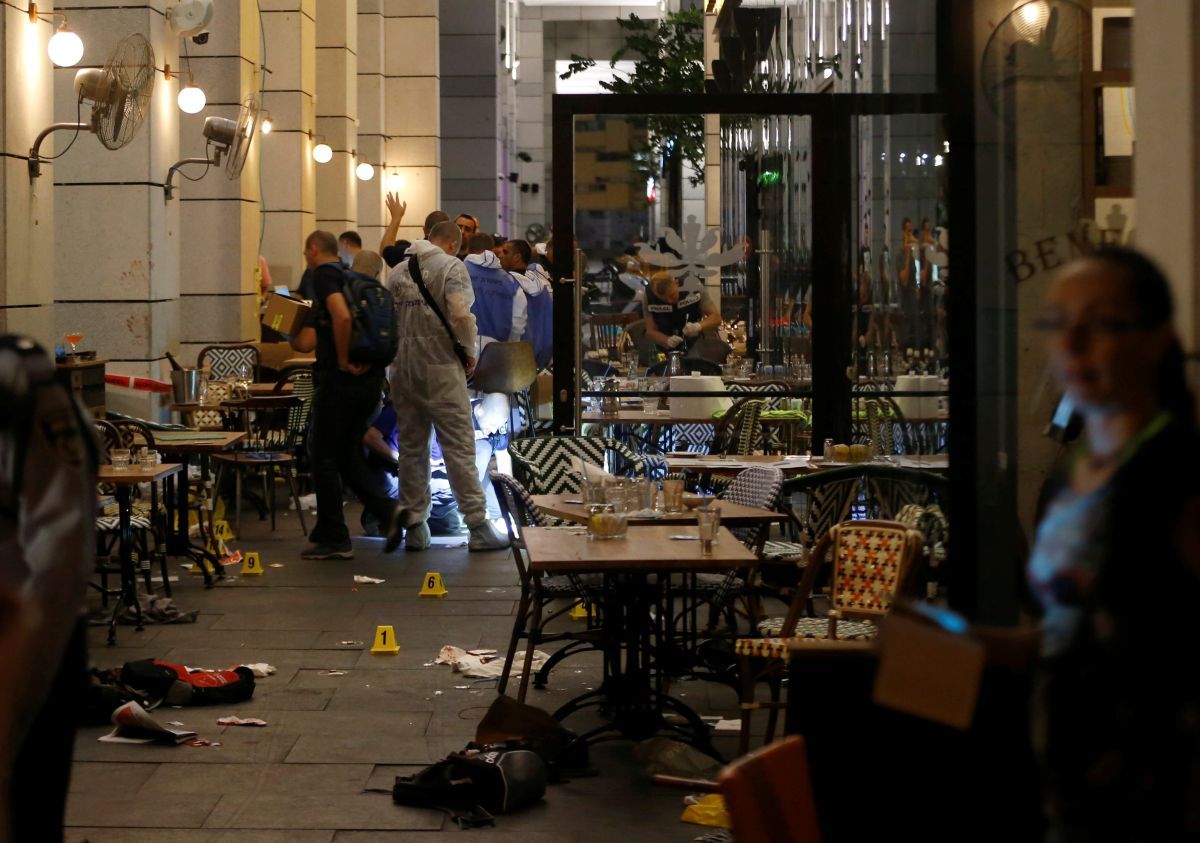 REUTERS
Five other people were wounded and being treated at a hospital, police said, USA TODAY said.
Israeli police spokesman Luba Samari told USA TODAY the two alleged shooters were Palestinian cousins from Hebron. Both were apprehended. One was badly wounded and hospitalized, and the other was in custody, police said.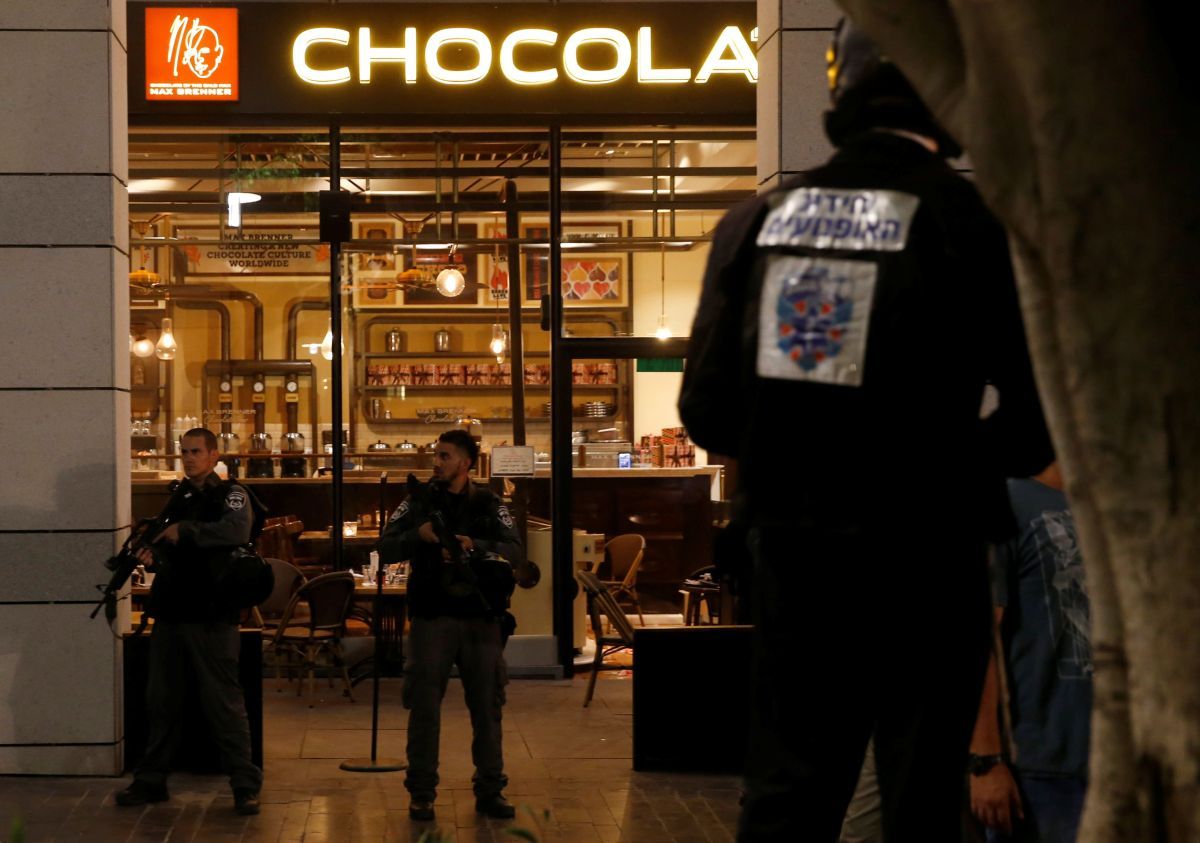 REUTERS
Tel Aviv Mayor Ron Huldai said the suspects sat and ate at a cafe at Sarona Market before carrying out the attack. He added, "Terror will not silence us, we will return to work tomorrow."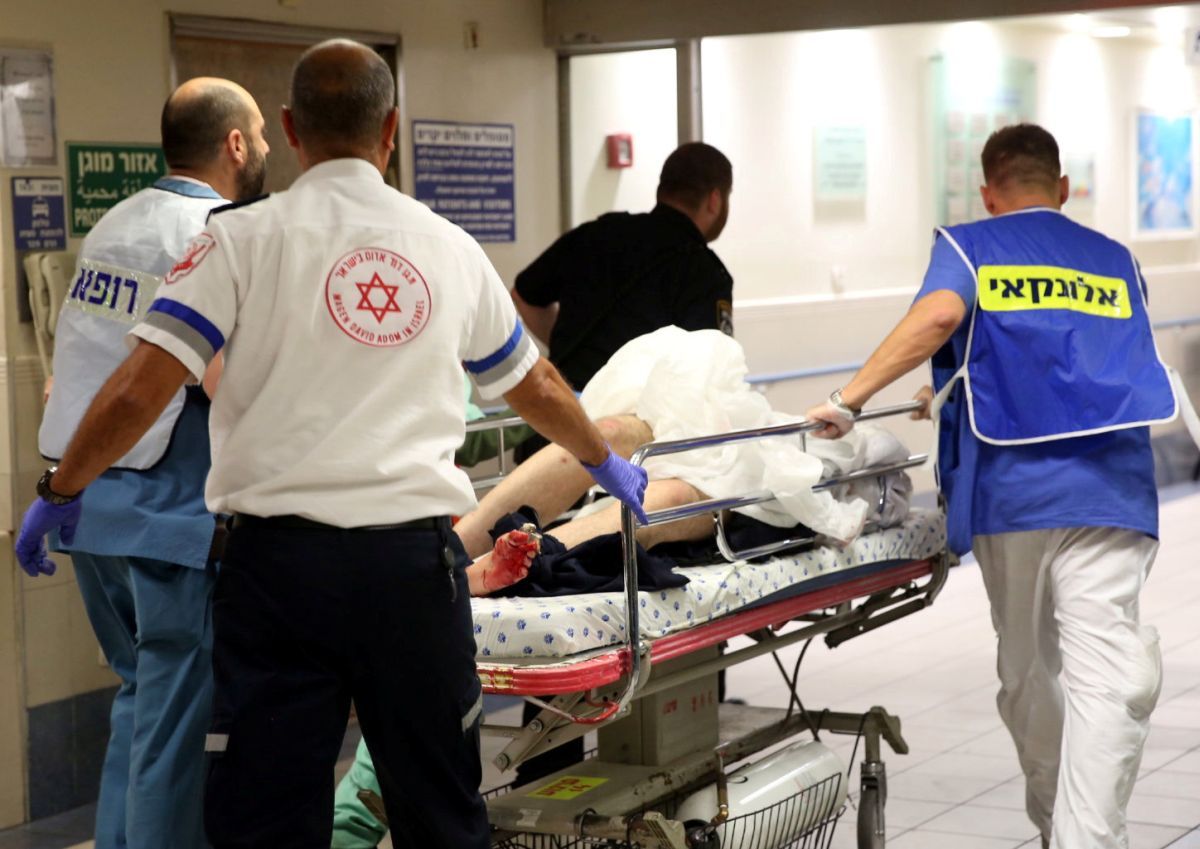 REUTERS
Security footage from the cafe shows the two men in black suits shooting into the crowd, as people ran or hid under tables. Security guards are seen chasing the men as they ran from the scene.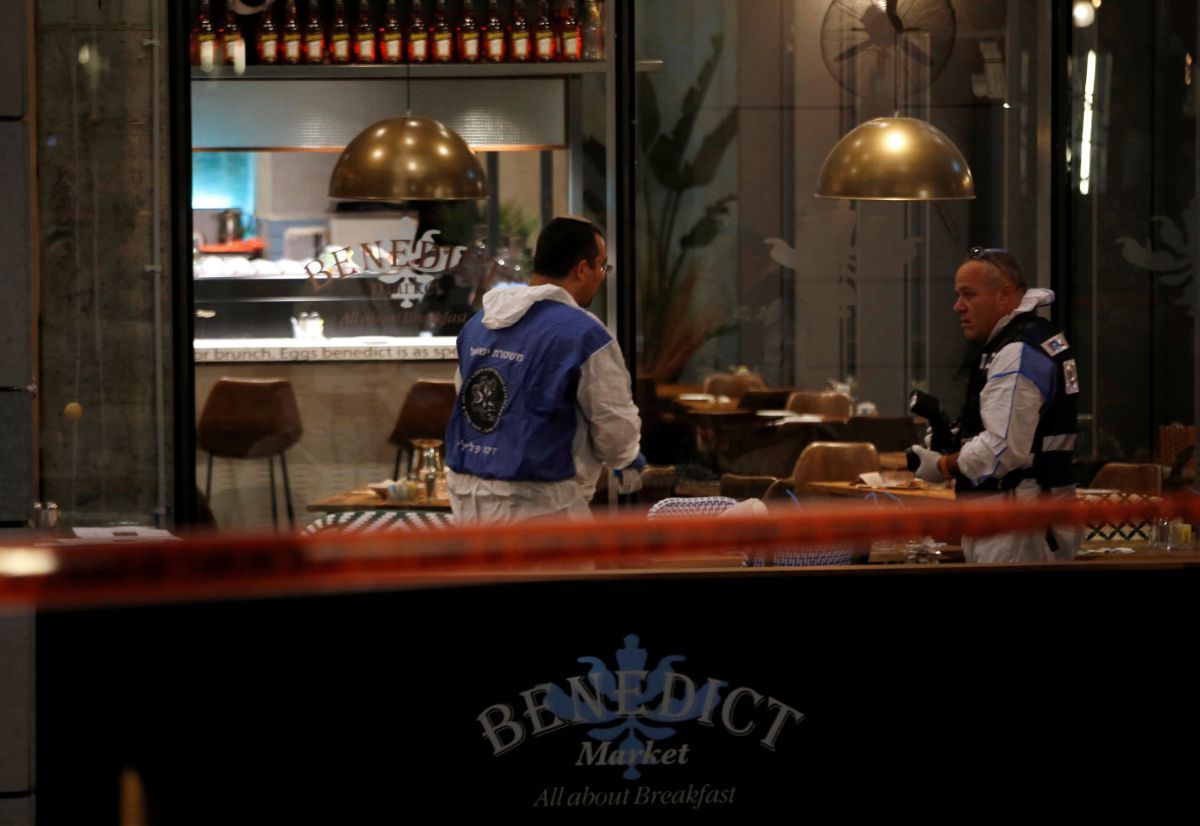 REUTERS
Meital Sassi told Channel 10 TV she was celebrating her son's birthday with her family when she heard shots and "immediately understood it was a terror attack."
"We ran like lightning with the baby and the stroller," Sassi said.
Chico Edri, head of Israel Police's Tel Aviv district, said no other suspects were believed to be at large. Edri said police had seized the weapons used in the attack, according to the Times of Israel.
Prime Minister Benjamin Netanyahu, who lives in Jerusalem and traveled to Tel Aviv, was briefed on the attack and planned to go to the Tel Aviv army headquarters across the street from the market, according to the newspaper.   He called for an emergency cabinet meeting Thursday.
The United States condemned the "horrific terrorist attack in Tel Aviv," the State Department said in a statement. "We extend our deepest condolences to the families of those killed and our hopes for a quick recovery for those wounded. These cowardly attacks against innocent civilians can never be justified."
Journalist Khaled Abu Toameh tweeted that Palestinians were taking to the streets in Hebron to celebrate the shooting attack.
The shooting is the latest in a series of Palestinian stabbings and other attacks on Israelis since the fall. During that time 31 Israelis and two Americans have died and about 200 Palestinians, most identified by Israel as attackers, have been killed, according to the Associated Press.
The attack was not the first in Tel Aviv. On New Year's Day, an Arab from northern Israel killed two Israelis sitting at a popular neighborhood bar.