Reuters: Fifty killed in Florida nightclub shooting, worst in U.S. history
A gunman killed 50 people at a packed gay nightclub in Orlando, Florida on Sunday in the worst mass shooting in U.S. history which authorities described as a possible act of terrorism, according to Reuters.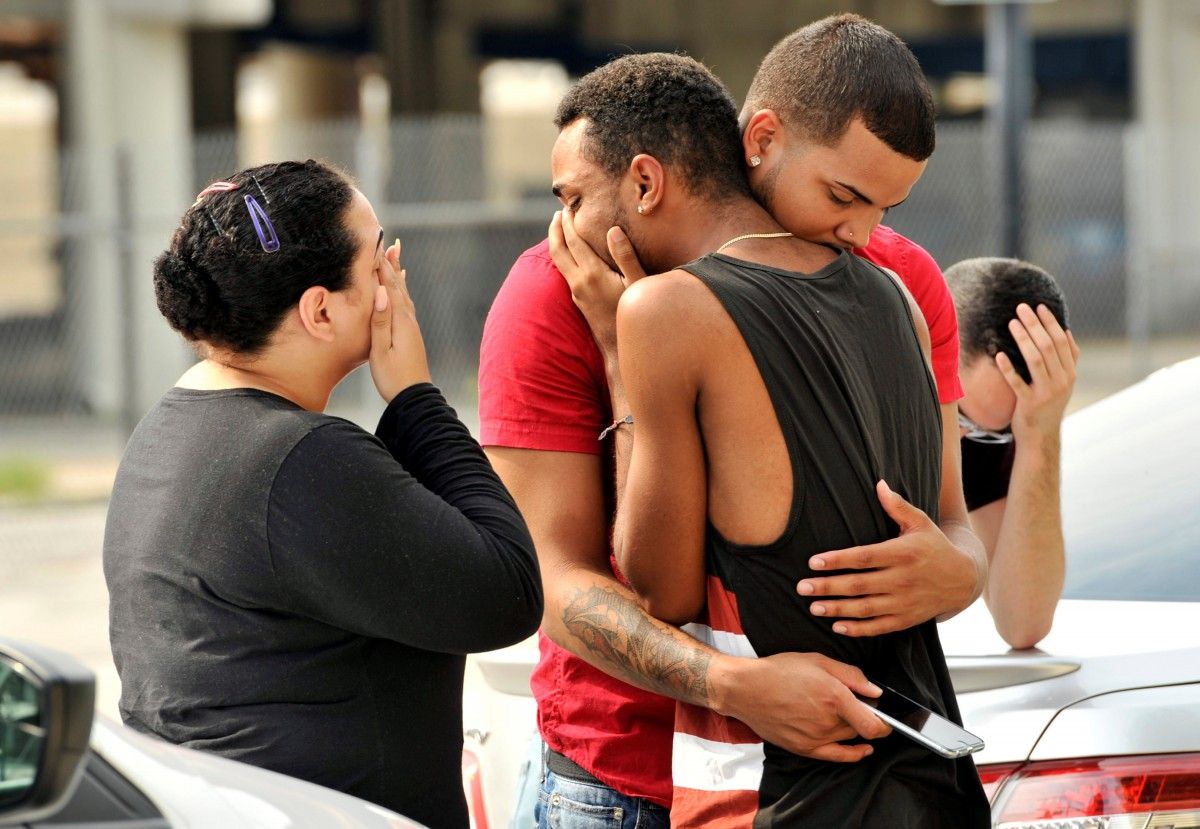 REUTERS
Police killed the shooter, who was identified as Omar S. Mateen, a Florida resident, Reuters wrote.
A top U.S. congressman said Mateen may have pledged allegiance to the Islamic State militant group.
U.S. officials cautioned, however, that they had no immediate evidence of any direct connection with Islamic State or any other foreign extremist group.
Read alsoReuters: Syrian government, U.S.-backed fighters advance against ISFifty-three people were wounded in the rampage, which Orlando Mayor Buddy Dyer said was the deadliest single U.S. shooting incident, eclipsing the 32 people killed in the 2007 massacre at Virginia Tech university.
"Today we're dealing with something that we never imagined and is unimaginable," Dyer said, more than doubling an earlier estimate that about 20 bodies had been found.
A police officer working as a security guard inside the Pulse nightclub, which has operated in downtown Orlando since 2004 and was hosting some 350 revelers, exchanged fire with the suspect at about 2 a.m. ET, police officials said.
"Everyone get out of pulse and keep running," the club's management wrote on Facebook as the incident unfolded.
A hostage situation developed, and three hours later SWAT team officers used armored cars to storm the club before shooting dead the gunman. It was unclear when the victims were killed.
Read alsoUSA TODAY: 4 dead in terrorist attack at Tel Aviv market – Israeli policeDozens of terrified patrons, some of whom had been hiding in restrooms, were rescued. One officer was injured when he was hit in his helmet while exchanging fire with the gunman, police said.
Representative Adam Schiff, the top Democrat on a congressional intelligence committee, noted that the shooting took place during Ramadan, and that ISIS leaders in Syria have urged attacks during this time.
If you see a spelling error on our site, select it and press Ctrl+Enter