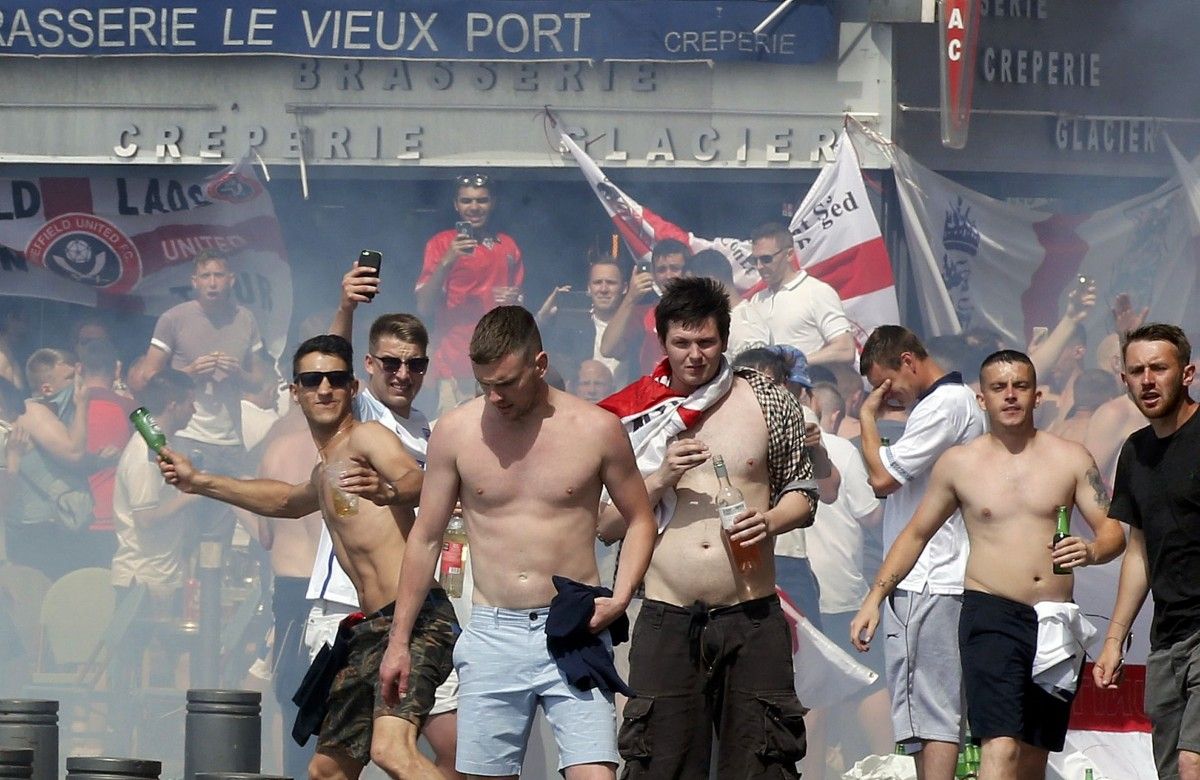 REUTERS
Ten people, including six Britons, three French and an Austrian, face an immediate trial, Marseille prosecutor Brice Robin said, BBC writes.
But he said just two Russians had been arrested, both for a pitch invasion.
About 35 people have been injured, including four whose conditions were said to be serious, after the violence, according to the report.
Police deployed tear gas to disperse football fans on a number of occasions during three days of clashes in Marseille.
On Saturday England Russia drew 1-1.
Mr. Robin told a news conference: "These people [the Russians] were well prepared for ultra-rapid, ultra-violent action, according to BBC.
"These are extremely well trained people," BBC quoted him as saying.
Most of the 35 people who were injured in the fighting were English, Mr. Robin said, adding that two Russian nationals were being expelled from the country.