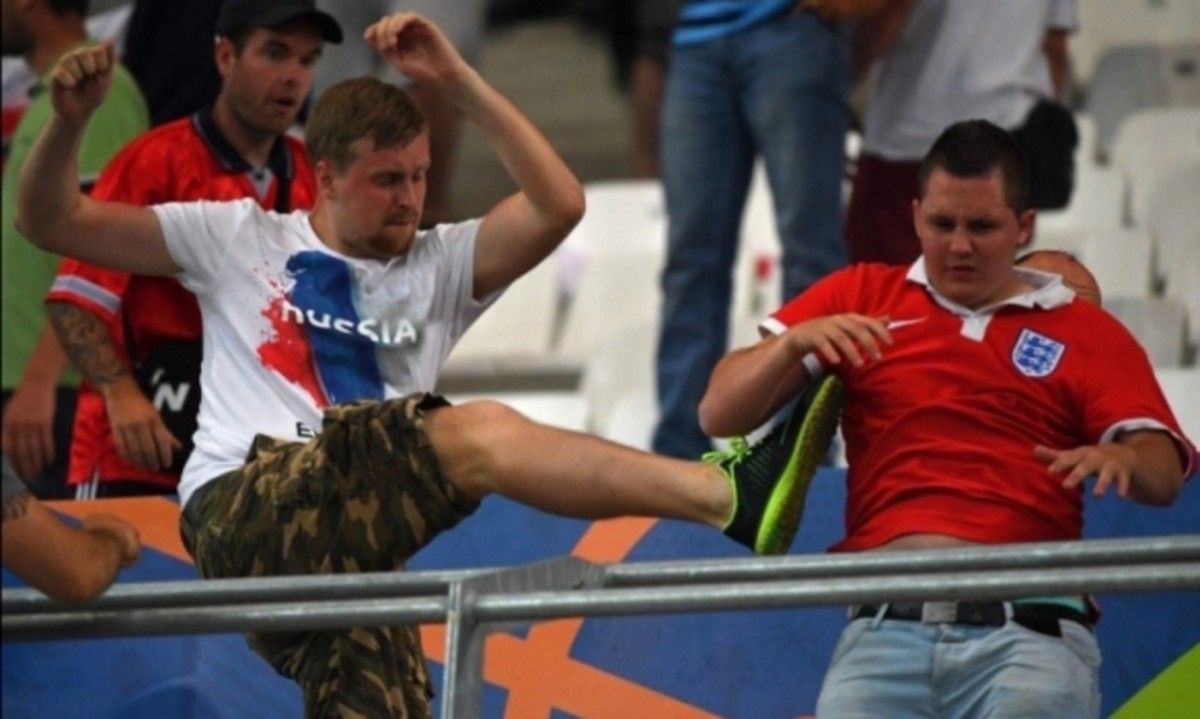 REUTERS
Charges relating to crowd disturbances, use of fireworks and racist behavior had been brought against the RFU, and the CEDB decided to impose the following sanctions: a fine of EUR 150,000 and a suspended disqualification of the Russian national team from UEFA EURO 2016 for the crowd disturbances, the statement said.
In accordance with Article 20 of the UEFA Disciplinary Regulations, this disqualification is suspended until the end of the tournament. Such suspension will be lifted if incidents of a similar nature (crowd disturbances) happen inside the stadium at any of the remaining matches of the Russian team during the tournament.
Read alsoFrance wants to deport almost 50 Russian soccer fansThe decisions of the UEFA Control, Ethics and Disciplinary Body are open to appeal.
This decision only relates to the incidents which occurred inside the stadium and are therefore under the jurisdiction of the UEFA Disciplinary Bodies.