South Korean Navy kicks off exercise to defend western sea border
13:51, 16 June 2016
World
The South Korean Navy on Thursday kicked off a three-day maritime exercise to defend the western sea border from possible North Korean provocations, the military said, according to Yonhap News Agency.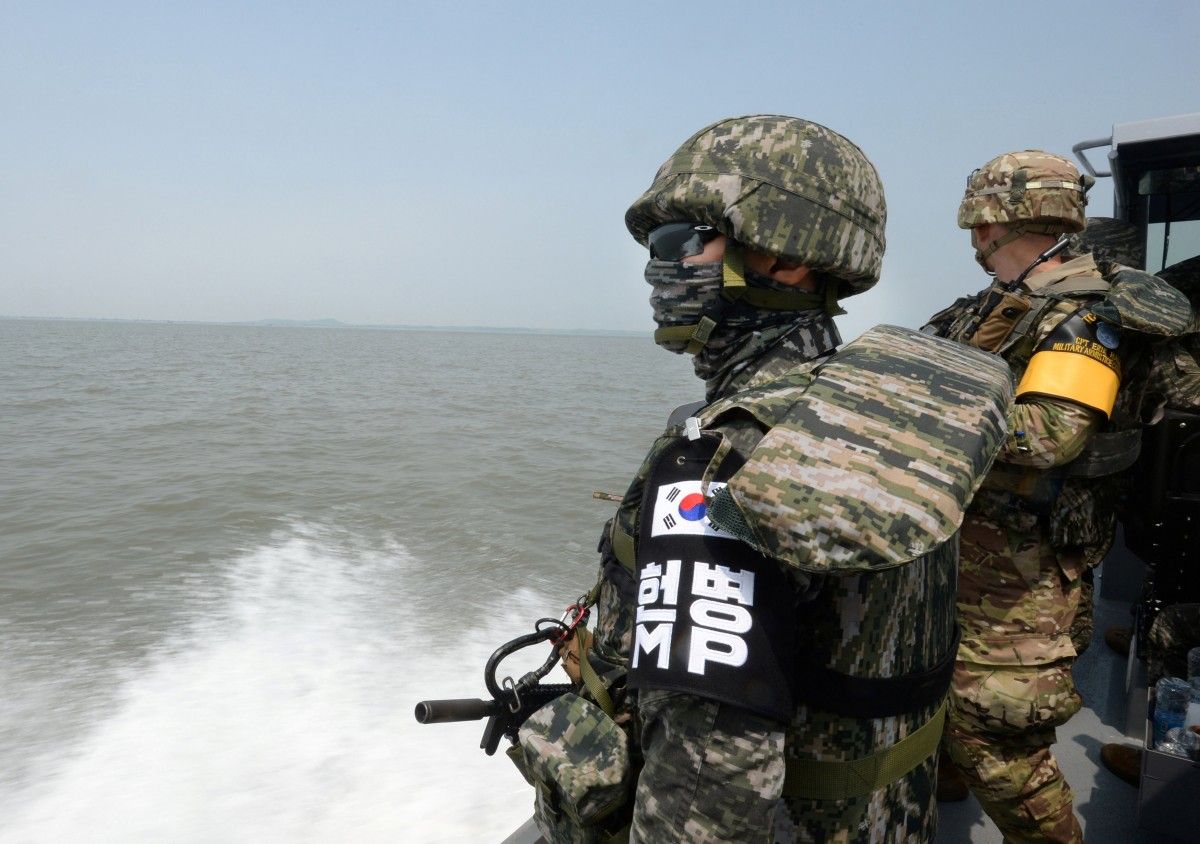 REUTERS
The exercise will be conducted in a bid to deter North Korean patrol vessels from crossing the western maritime border, widely known as the Northern Limit Line , it said. The two Koreas fought several bloody sea battles along the NLL in 1999, 2002 and 2009, Yonhap reports.
Pyongyang does not acknowledge the de facto demarcation line drawn unilaterally by the U.S.-led United Nations Command when the 1950-53 Korean War ended in a cease-fire.
Read alsoU.S. nuclear-powered submarine arrives in South Korean portThe drill will involve around 20 warships including the 7,600 tone Aegis-equipped destroyer and other military assets such as the P-3 surveillance plane and Lynx antisubmarine helicopters.
"We are keeping full combat readiness to swiftly respond to the enemy's possible provocations in waters off the west coast," the Navy said in a statement.
Besides the naval clashes, North Korea torpedoed a South Korean warship in early 2010, killing 46 sailors, and it also shelled Yeonpyeong island near the demarcation line in November of that year, which fueled inter-Korean tensions.
If you see a spelling error on our site, select it and press Ctrl+Enter