Resumption of EU relations with Russia must begin with Ukraine – Juncker
15:49, 16 June 2016
World
European Commission President Jean-Claude Juncker has said that the resumption of relations between Russia and the European Union must begin with Ukraine and full implementation of the Minsk agreements, according to an UNIAN correspondent.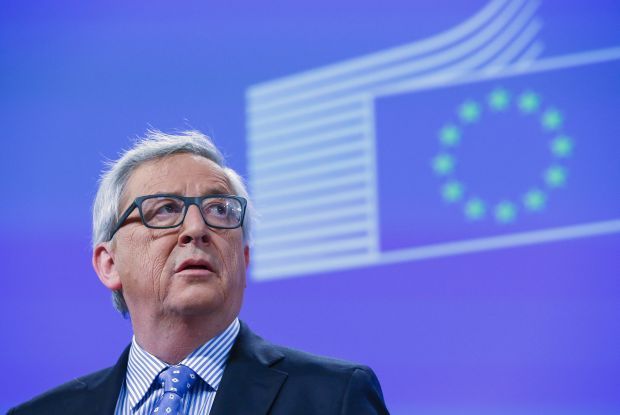 REUTERS
"If our relationship today is troubled and marked by mistrust, it is not broken beyond repair. We need to mend it, and I believe we can," he said at the St. Petersburg International Economic Forum.
According to Juncker, "our path must begin with Ukraine. Therefore, the next step is clear: full implementation of the Minsk agreements. This is the only way to lift the economic sanctions that we have imposed. On Minsk, the European Union is united. And so is the G7."
Read alsoEC reiterates Juncker's visit to Russia not mean "softening" of European position"In the coming hours we must not only talk about Russia. I take the view that we must also talk with Russia – its leadership, its people. From the start of my life in politics, I have always worked to build bridges and for dialogue. I believe that the peace and prosperity of humankind lie in openness and exchange," he said.
"We need to have a frank conversation about where we stand today. It will be a difficult conversation, I have no doubt, but it is a necessary one."
"Even before these dramatic events, our ties were strained. The EU's efforts to engage and explain were not always welcomed or accepted," Juncker said.
If you see a spelling error on our site, select it and press Ctrl+Enter