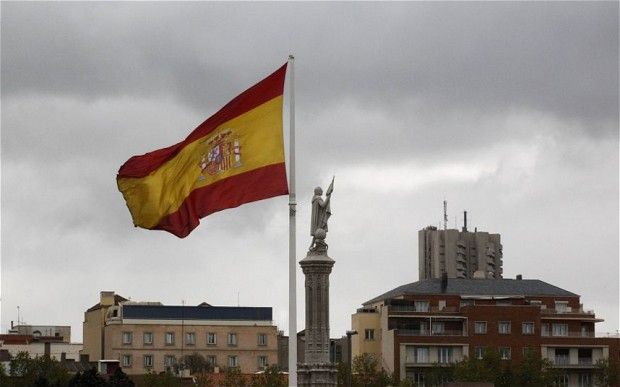 REUTERS
A Moscow spy has worked for two decades under a carefully constructed "legend" – a false identity, complete with a fake history and background, according to Politico. There are others, the publication warns.
Sergei  Cherepanov – that was the real name of the Russian spy – was uncovered in 2010 due to the data leaked by the same man who unmasked Anna Chapman in the U.S.
Before that, he had worked in Madrid, under the name of Henry Frith, having as a front a consultancy and business services company specializing in socio-economic studies.
Frith's biography said he was born in Ecuador, his mother was an Ecuadorian and his father – a citizen of New Zealand. That's how Cherepanov explained his slight accent to his Spanish friends.
Read alsoTwo arrested in Rome on suspicion of spying for RussiaBut in reality, Sergey Yuryevich Cherepanov in Russia in 1955 — two years before his alleged birth in Ecuador. Back in Moscow, Cherepanov had a wife, Olga Konstantinova Cherepanova, and a son, Andrei. During all the years he spent in Spain, he served as an officer in the SVR, the Russian foreign security services.
The decision by European security services to publicize the Frith/Cherepanov case is motivated by a desire to draw attention to what an official calls the "dramatic increase" in the Kremlin's espionage activities here. Western intelligence services are also concerned that one or more "illegals" could, unbeknownst to them, build a career inside government or international institutions.
Moreno said he met Frith in the mid-1990s through a common friend. Frith's work permit had expired. At the time, Moreno had a small business advising companies on how to obtain state subsidies for training programs. He agreed to help set up a legal entity that would allow Frith to remain in Spain with a work permit. Frimor Consultores — the name combines the first syllables of both men's surnames — was born. Politico spoke with Carlos Moreno Rodriguez, who was Frith's friend and business partner.
Moreno remembered how Frith frequented on foreign business trips and also how the venture brought surprisingly low profit, with Frith sometimes even investing additional cash money into the company.
Read alsoTwo "Russian spies" caught in Istanbul: HurriyetOn occasion Frith asked Moreno to help out, for example to do some bits of accounting, he said. Once, his partner asked him to find analyst or brokers' reports on gas pipelines in Eastern Europe.
On June 28, 2010, the day after the FBI arrested 10 suspected Russian agents in Boston, a British intelligence agent approached Frith near his home in Madrid, trying to persuade him to become a double agent, threatening him that the "Spanish authorities are going to come, the police are going to come, there's going to be a big scandal and your whole life is going to be in ruins."  But Frith-Cherepanov denounced all allegations and declined cooperation. declined all him.
The next day, Alejandro Valdezate Sanchez, the son of an old lady with whom Cherepamov lived in Madrid, took Frith to the airport, and he was gone.
European intelligence sources say Cherapanov was caught thanks to the same intelligence that led the FBI to the 10 illegals in the U.S. In June 2011, a former SVR official, Colonel Alexandr Poteyev, was found guilty of high treason and desertion by a Russian military court, and sentenced to 25 years in prison in absentia. He was presented by Russian media as the Americans' mole in Moscow.
the European source aware of the Spanish case said that Frith had been under watch for "well over a year." That gave time to counterespionage services to deconstruct Frith's identity. The only trace of a "Lawrence Henry Frith" in New Zealand's records is of a boy who died in 1937 in Hamilton, Waikato, New Zealand – aged one. The Frith name may simply have been chosen in the cemetery by a Russian embassy employee in New Zealand, said the European source.
Cherepanov, said a member of the intelligence service involved in the operation, had a system that allowed him to communicate directly with Moscow — through which he received instructions on when and where to meet Russian agents in a third country, usually close to Spain. He wrote reports to Moscow on a specially-encrypted laptop, and copied them on a secure USB key that he deposited in what the services call "dead letter boxes" in Spain.
Counterintelligence services don't readily talk about the damages spies have done to national security. 
According to one of the sources, a couple of cases of Russian illegals have been uncovered since Frith's abrupt departure for Moscow nearly six years ago. As for those still at work in Europe, posing as French, Brits, Germans or Italians, "I'd say there are less than 15, and more than 10. The real answer, of course, is that we don't know."