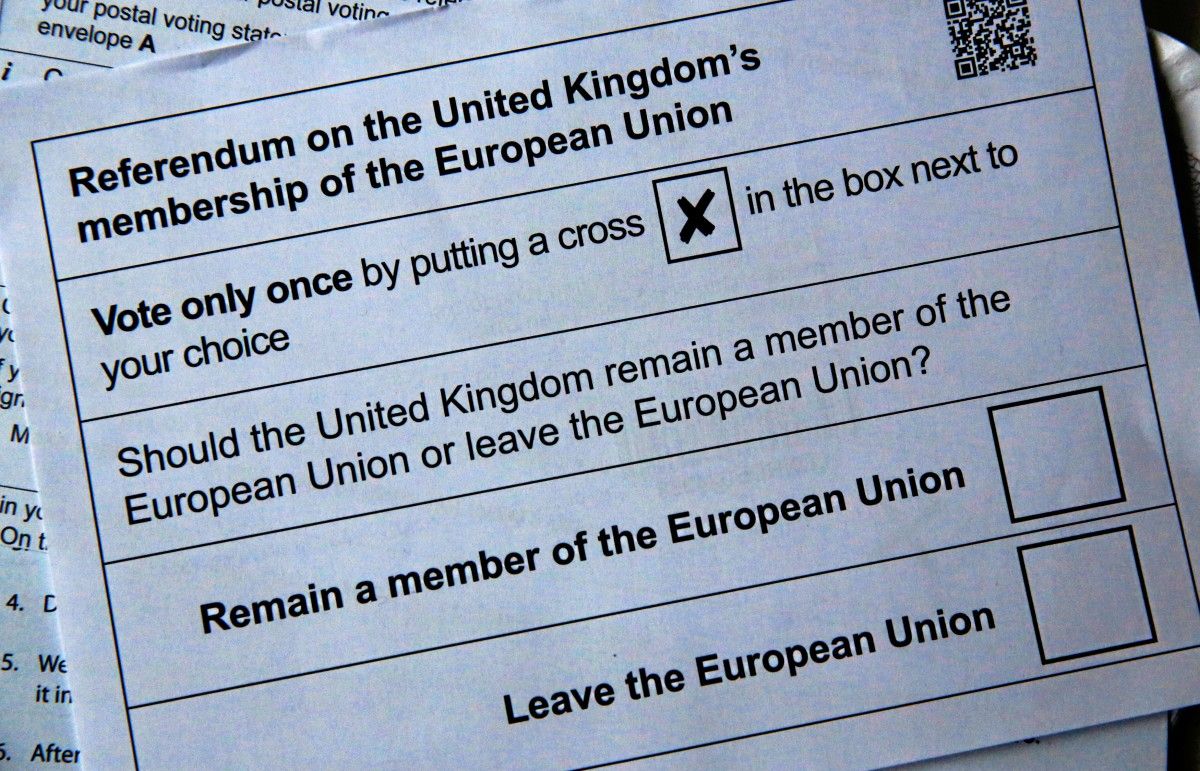 REUTERS
The tumultuous and often bitter EU referendum campaign has left the two rival camps – Remain and Leave – locked in a dramatic dead heat with just four days to go before the British people decide their European future, according to The Guardian.
The final Opinium/Observer poll before referendum day on Thursday puts both sides on 44%, with 10% saying they are undecided.
Read alsoWSJ: George Osborne says U.K. may need tax increases in event of BrexitThe online survey of more than 2,000 people was taken between last Tuesday and Friday, with 80% of the polling conducted before the murder of the Labour MP Jo Cox, which led to the suspension of all campaigning.
A YouGov poll for the Sunday Times today gives the Remain camp 44%, a one point lead over Leave. A third of the responses were taken before news of her death was made public.
Anthony Wells, director of YouGov's political and social research team, said: "While there will be speculation about whether this movement is connected to the tragic death of Jo Cox, we do not think that it is... We are now in the final week of the referendum campaign and the swing back towards the status quo appears to be in full force."
Read alsoTusk: Brexit could threaten western political civilizationToday, both sides will resume their battle to capture the votes of the undecided and to persuade people to switch sides, though both the Leave and Remain camps say that the manner of their campaigning will be more sober and less combative.