Stoltenberg accuses Kremlin of breaching NATO-Russia deal
09:30, 21 June 2016
World
NATO Secretary-General Jens Stoltenberg has accused Moscow in non-compliance with the NATO-Russia Founding Act but at the same time, he said the Alliance sought no confrontation with Russia, Deutsche Welle reported referring to Stoltenberg's interview with Süddeutsche Zeitung.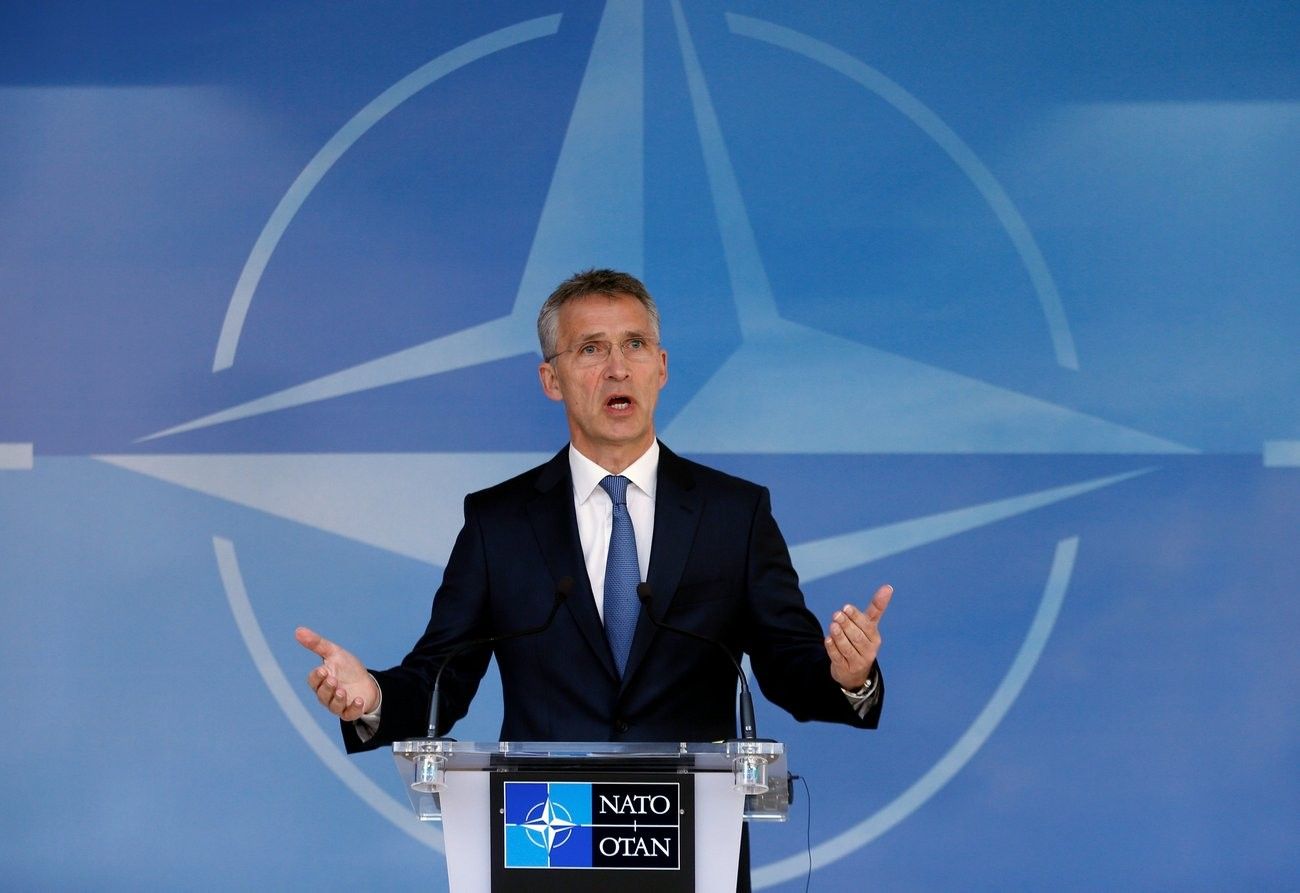 REUTERS
What NATO does in the East, is a response to Russian behavior, said Stoltenberg, according to DW.
There can be no doubt about this, he emphasized. Nobody had considered such a presence in the eastern part of the Alliance before Russia illegally annexed Crimea and destabilized Ukraine by use of military force, he said in an interview with Süddeutsche Zeitung.
NATO chief has stressed that Russia breached the NATO-Russia Founding Act as one of the deal's basic principles is the respect for the sovereignty and territorial integrity of all states. Russia has respected neither the territorial integrity of Georgia nor Ukraine, according to Stoltenberg who added that the Founding Act also contained certain restrictions on the Russian military presence. This presence has been but substantially strengthened, he said.
Read alsoSteinmeier favors gradual phasing-out of Russia sanctionsStoltenberg has said NATO has to respond to a Russia that has tripled its military spending since 2000, behaving more aggressively and changing the European borders with military force. 
He reminded that Russians had been organizing unannounced ad hoc military exercises, some involving more than 100,000 troops. Stoltenberg also noted Moscow's rhetoric aimed at intimidating its neighbors. 
At the same time, Stoltenberg stressed that NATO would continue to strive for a more constructive and more cooperative relationship with Russia in the framework of a NATO-Russia Council. An agreement has been reached to hold another meeting of the Council shortly to discuss the issues of transparency and risk minimization.
Read alsoNATO's Stoltenberg: EU sanctions on Russia should remain – Reuters"We have seen the shooting down of a Russian aircraft by Turkey a few months ago. We saw unsafe behavior by Russian aircraft over the Baltic Sea, where they approached the U.S. warships and aircraft. Such incidents are dangerous. We want to develop mechanisms and communication channels to prevent such incidents," said Stoltenberg [translated from German].
"We are not looking for confrontation with Russia. The Cold War is history. We want to keep it that way," Stoltenberg said.
If you see a spelling error on our site, select it and press Ctrl+Enter