Lithuania brings back mandatory draft to protect itself against Russia
15:34, 21 June 2016
World
President of Lithuania Dalia Grybauskaite has approved permanent military duty, Gazeta.Ru reports, with reference to the official website of the Lithuanian President.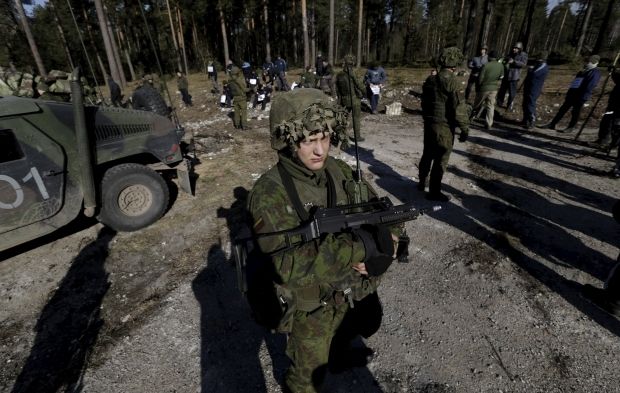 REUTERS
Lithuanian President Dalia Grybauskaite has signed the law, which provides for the compulsory military service. It also stipulates the establishment of a mixed military model, according to the report.
The relevant change to the legislation was agreed with the State Defense Council.
Read alsoNATO defense ministers agree to enhance collective defense, deterrenceThe President decided that somewhere between 3,500 and 4,000 people must be drafted each year, the press service of the Head of State said.
The Lithuanian Government approved the annual conscription back in March.
Read alsoANACONDA-2016: LITPOLUKRBRIG starts realistic training near Nowa Deba in PolandLithuania refused the concept of mandatory military service in 2008 switching to a professional army model. However, in March 2015, the compulsory conscription was temporarily returned for a period of five years due to the geopolitical situation and threats to national security, which had emerged in the wake of the Russian aggression in Ukraine.
If you see a spelling error on our site, select it and press Ctrl+Enter