World stocks tumble as Britain votes for EU exit - Reuters
20:14, 24 June 2016
World
Global capital markets reeled on Friday after Britain voted to leave the European Union, with $2 trillion in value wiped from equity bourses worldwide, while money poured into safe-haven gold and government bonds, Reuters reported.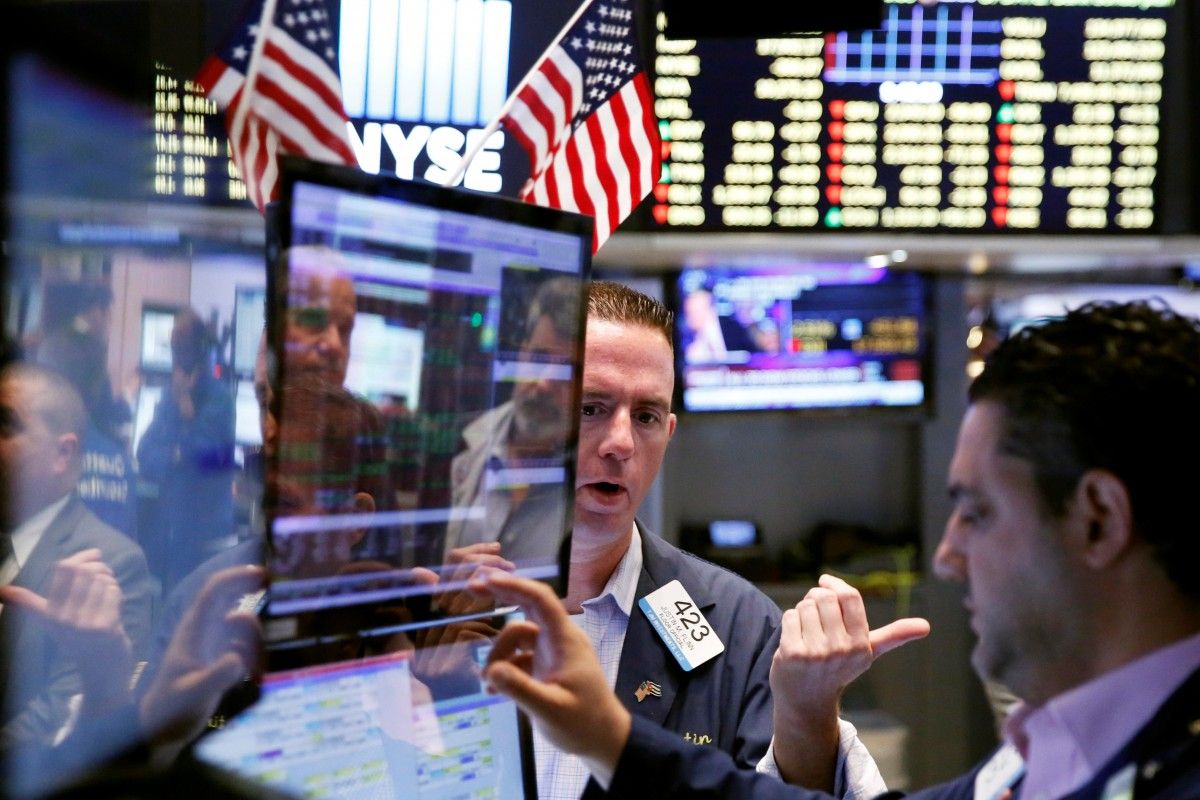 REUTERS
Sterling suffered a record plunge to a 31-year low, Reuters wrote.
The blow to investor confidence and the uncertainty the vote has sparked could keep the Federal Reserve from raising interest rates as planned this year, and even spark a new round of emergency policy easing from major central banks, according to the report.
The traditional safe-harbor assets of top-rated government debt, the Japanese yen and gold all jumped. Spot gold rose nearly 5% and the yield on the benchmark 10-year U.S. Treasury note fell to lows last seen in 2012 at 1.5445%, according to Reuters.
Stocks tumbled in Europe. Frankfurt and Paris each fell 6% to 8%. Italian and Spanish markets, and European bank stocks overall were headed for their sharpest one-day drops ever.
London's FTSE, however, dropped 2.3%, with some investors speculating that the plunge in sterling could benefit Britain's economy, Reuters writes.
"This is a historic event and will not be swept under the rug very quickly," said Dominick Chirichella, senior partner at the Energy Management Institute in New York.
Stocks on Wall Street opened more than 2% lower, with the Dow Jones industrial average dropping as much as 538 points.
Read alsoSteinmeier on Brexit: Sad day for Europe and UKAs reported earlier, the referendum results showed a 51.9/48.1% split for leaving, setting the UK on an uncertain path and dealing the largest setback to European efforts to forge greater unity since World War II.
If you see a spelling error on our site, select it and press Ctrl+Enter