REUTERS
A suicide bomber detonated an explosives-laden vehicle at the gate of a Mogadishu hotel, followed by a second explosion heard inside the hotel as gunmen fought their way inside, police said Saturday, Al Jazeera reports.
Captain Ali Ahmed said security forces were battling the attackers who took positions inside the Nasa-Hablod hotel near the capital's busy KM-4 junction.
Read alsoDW: Deadly car bomb rocks Mogadishu after commander killedAnother police officer confirmed the attack.
"They started with a suicide bomb and then stormed in. Now they are inside and the heavy exchange of gunfire continues," Major Nur Farah told Reuters.
A witness to the attack, Ali Mohamud, said the attackers randomly shot at guests at the hotel.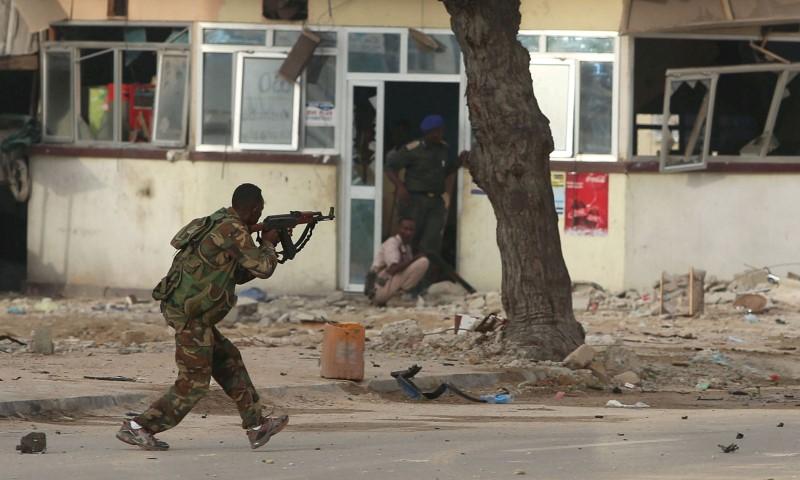 REUTERS
"They were shooting at everyone they could see. I escaped through the back door," he said.
According to Deutsche Welle, at least seven people were killed in a blast and at least another 10 were wounded. 
There was no immediate comment from al Shabaab, which frequently carries out attacks in the capital in its bid to topple the Western-backed government.
REUTERS
Muslims in Somalia and around the world are observing Ramadan. In previous years, al Shabaab has often intensified attacks during the fasting month, often picking targets where people gather just before or after breaking the fast.