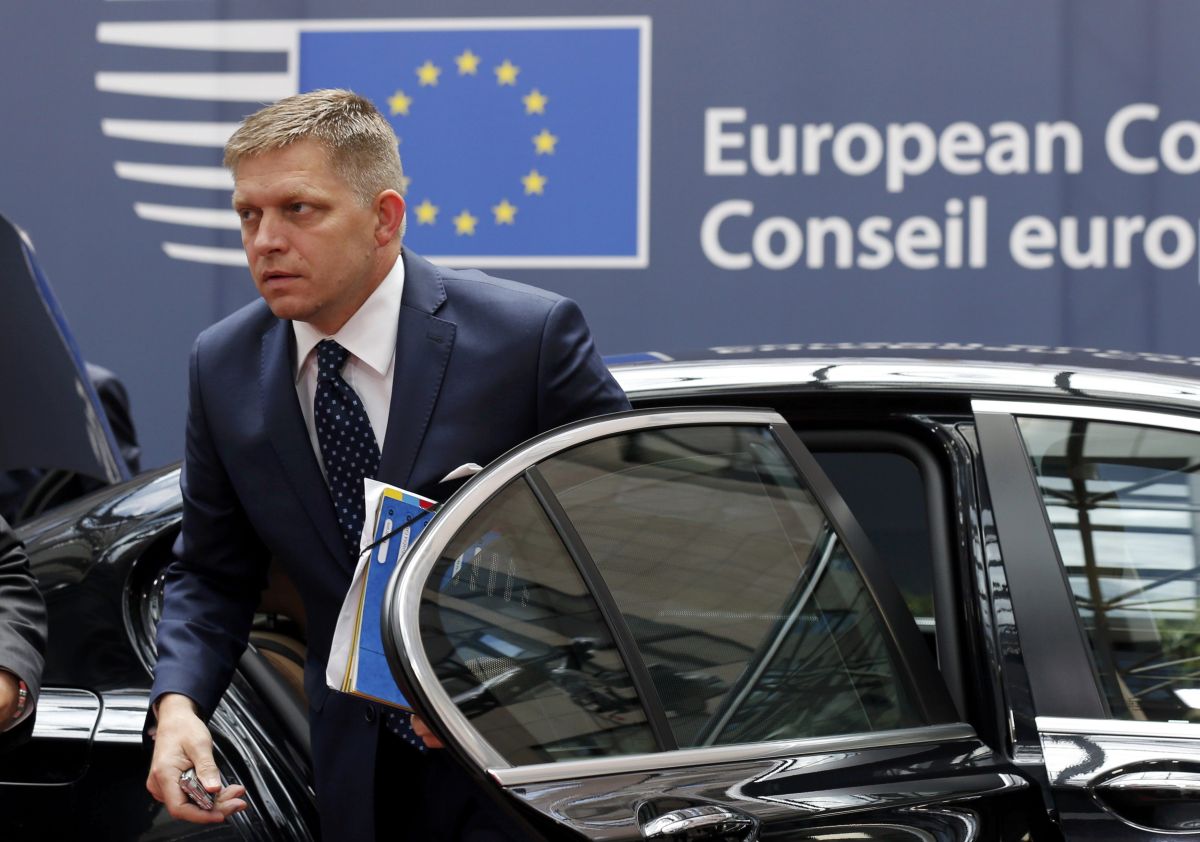 REUTERS
It is the first presidential stint for Slovakia, which joined the EU in 2004, the BBC wrote.
Prime Minister Robert Fico has said the EU will have to "redefine" unsuccessful policies, particularly on immigration.
Correspondents say the Slovak agenda, which also includes reforming the European Union's single market, will be eclipsed by the fallout from Brexit.
Mr. Fico met European Commission President Jean-Claude Juncker in the Slovak capital Bratislava on Thursday.
"The crucial decisions on the future of Europe cannot be defined by the decisions of one or two member states, or by the founding member states," Mr. Fico told reporters.
Mr. Fico has challenged the EU during the recent migrant crisis and refused to be part of a quota plan for distributing asylum seekers around member states.
Immigration played a key role in last week's referendum in Britain. But neither Mr. Fico nor Mr. Juncker mentioned Brexit in their remarks.
As a result of the referendum, the UK will need to negotiate a new set of trade deals with the bloc.
Read alsoMichael Gove enters Conservative raceBut this can only be done once the government announces officially its intention to leave the EU, by triggering Article 50 of the Lisbon Treaty.
This is unlikely to happen before September 9 when a new leader for the ruling Conservative Party will be elected.
The winner will become the new prime minister, as David Cameron announced his resignation as a reaction to Brexit, and will lead the negotiations.