FT: Turkey plans to offer citizenship to Syrian refugees
15:23, 03 July 2016
World
Turkey is preparing to offer citizenship to Syrian refugees, President Recep Tayyip Erdogan said on Saturday in a move that could cause deep domestic divisions and complicate a deal with Brussels to halt the flow of migrants to Europe, according to the Financial Times.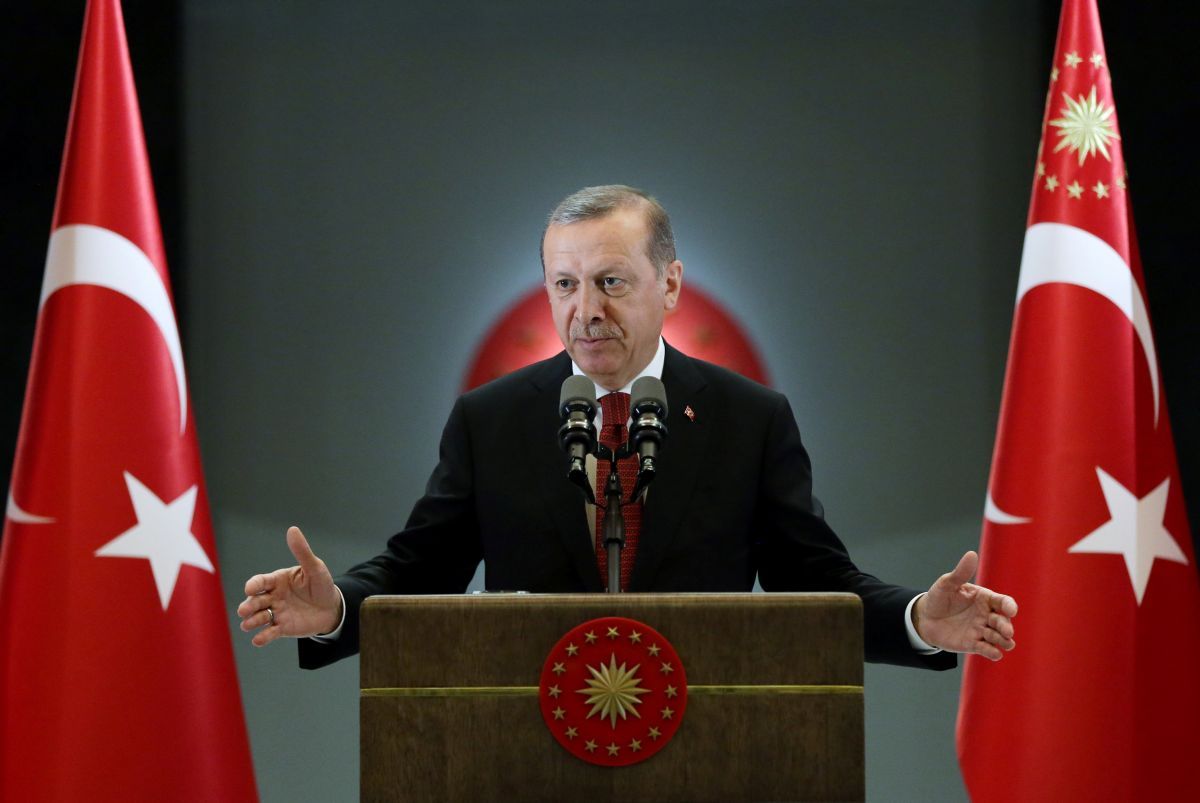 REUTERS
Speaking in Kilis, a town in southern Turkey that has seen its population doubled by those fleeing the civil war in neighboring Syria, the Turkish leader said the interior ministry was taking steps to offer citizenship to those who wanted it, FT wrote.
"Tonight, I want to give some good news to my brothers and sisters here," he said at a meal to break the Ramadan fast attended by Syrian refugees. "Among our brothers and sisters, I believe there are those who would like to obtain citizenship of the Turkish Republic. Our interior ministry is taking steps in that regard."
He added: "Turkey is your home, too."
Mr. Erdogan did not specify whether all of the 2.7 million refugees registered as living in Turkey would be able to apply for citizenship, nor did he set out the eligibility criteria or how long the process would take. While Turkey announced in January that it would grant Syrians the right to apply for work permits if their employer will sponsor them, human rights groups say that uptake has been minimal.
A senior Turkish official said the president's remarks represented a "statement of intent" and that the government was still undertaking preliminary work.
Mr. Erdogan's comments raise questions about the fragile deal struck between Turkey and EU to halt the flow of people using smugglers to reach Europe. In return for Ankara's cooperation, Brussels promised a series of incentives, including granting visa-free travel for Turkish passport holders to Europe's borderless Schengen zone.
The deal has come under increasing strain in recent weeks, with Turkey resisting an EU demand to overhaul its terror laws in order to qualify for visa liberalization.
EU leaders, many of them facing pressure from the extreme right amid growing public hostility to immigration, are likely to be reluctant to extend the exemption to Syrians for fear that they would plan to settle in Europe or that Isis operatives would travel to the continent to commit terror attacks.
Turkey has won plaudits for hosting the world's largest number of refugees and has sharply criticized European nations for failing to open their doors to those fleeing a civil war in Syria that has created the worst humanitarian crisis since the second world war.
Read alsoErdogan, Putin agree during phone call to meet in person – mediaHowever, many of those who fled to Turkey live outside formal camps and struggle to gain access to health services and schooling. Hundreds of thousands are employed illegally in factories and on farms, working long hours for less than the minimum wage.
Granting full citizenship to Syrians could go some way to improving their living conditions and legal rights. However, it would be highly controversial among Turkish citizens and Mr. Erdogan's political opponents.
Critics claim that Syrians granted citizenship by the ruling Justice and Development party would be likely to show their gratitude by lending the party their support at elections.
Erdogan Toprak, an MP with the opposition Republican People's party, told the Turkish newspaper Hurriyet earlier this year: "There will be over 1 million new voters in the 2019 elections if the government goes through with the proposal, which will in turn change the outcome of the elections."
Analysts say the influx of refugees has helped Turkey's economy by adding almost 3 million extra consumers. The country enjoyed one of the fastest growth rates in the G20 in the first quarter of 2016, growing 4.8%.
If you see a spelling error on our site, select it and press Ctrl+Enter