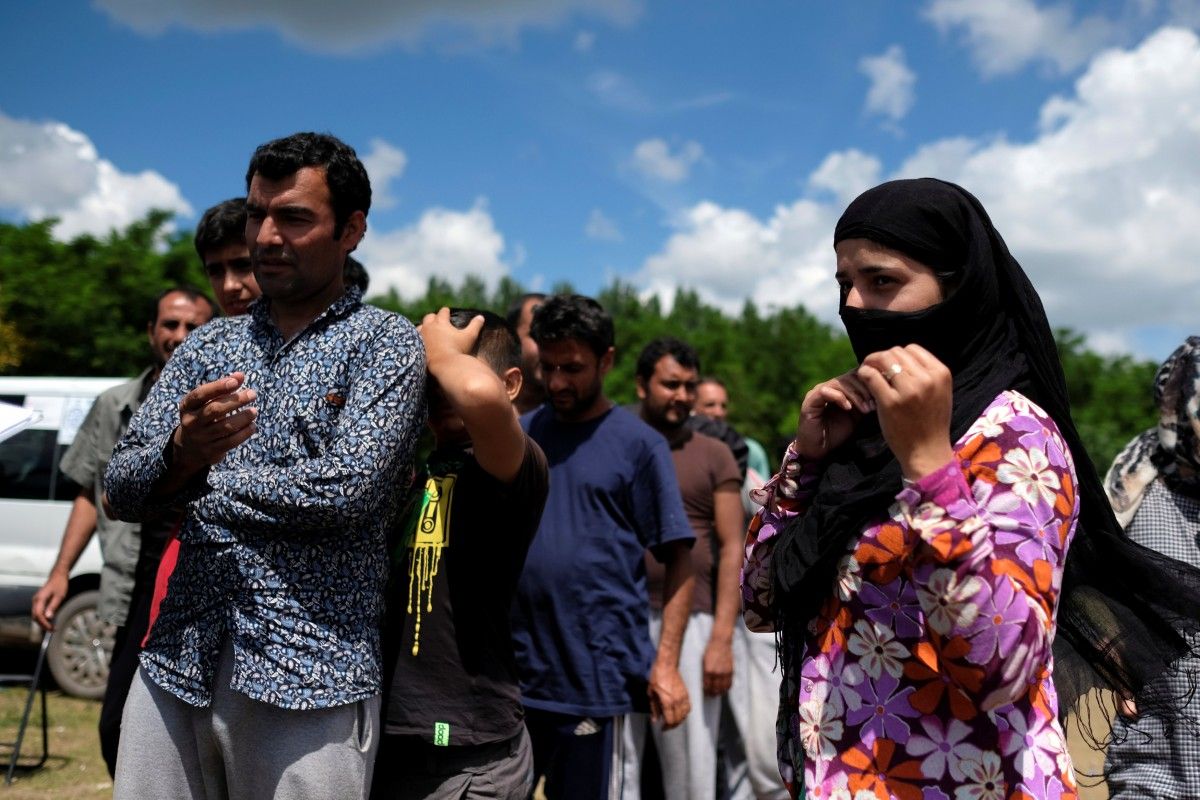 REUTERS
Gyorgy Bakondi said that Hungarian authorities have so far caught 17,351 individuals attempting to enter the country illegally – down from 391,000 last year – and 330 migrants are held in detention for breaching immigration regulations. Only a tiny number – 13 individuals – were intercepted on the border with Croatia, the remainder being caught on the country's border with its southern neighbor Serbia, according to the report.
Legal proceedings for "violent border-crossing," or damaging border fences, have been launched in a total of 4,942 cases since the barrier was erected last September and 163 individuals have been prosecuted for human trafficking as opposed to last year's figure of 1,176, he added.
Read alsoUN: Refugees at highest ever levelOut of the 22,000 individuals who have applied for asylum this year – down from over 177,000 last year, only 264 migrants have been granted refugee status by Hungary, Mr. Bakondi pointed out.
Answering a question, the national security advisor confirmed that three people were mildly injured in a fight that broke out between Afghan and Pakistani nationals last week at a reception center for young migrants at Fot, near Budapest. Criminal proceedings have been launched against those involved, he added.
Mr. Bakondi also said that at midnight on Tuesday, Hungarian authorities are to introduce so-called in-depth border surveillance on the country's borders with Serbia and Croatia, meaning that migrants intercepted within eight kilometers of the state border will be redirected to gates on the country's border fence to re-enter the country and be escorted to the nearest transit zone.