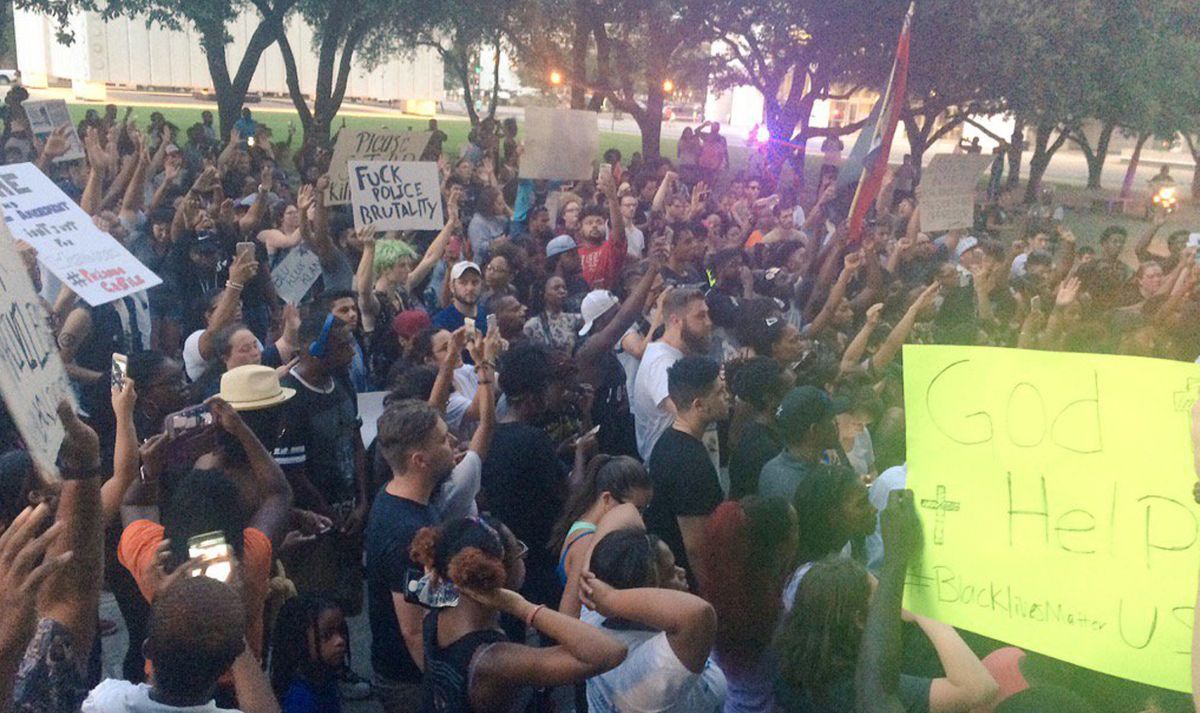 REUTERS
Dallas police say four officers have died after at least two snipers opened fire during protests downtown Thursday night. Seven other officers were wounded, according to the Associated Press.
The protests were peaceful besides the shooting, vox.com reported.
Local police say a suspect in shooting of officers at Dallas protests is in custody and a person of interest has surrendered, AP wrote.