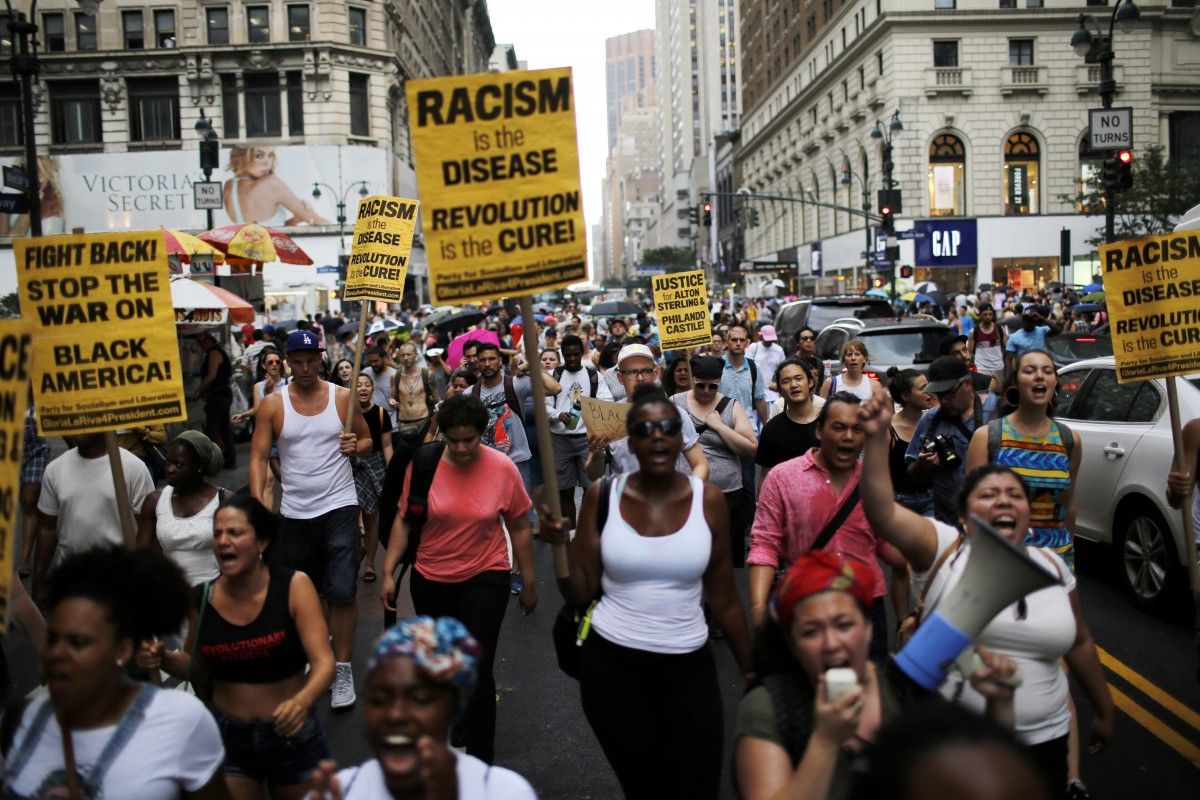 REUTERS
Five Dallas police officers have been killed and six wounded by sniper fire during protests against the shooting of black men by police, authorities say, according to BBC wrote.
Police are in a standoff with one armed man in a garage. Three other people have been detained, reads the report.
As UNIAN reported earlier, gunfire broke out late Thursday as demonstrators marched through the city in protests sparked by the deaths of Philando Castile in Minnesota and Alton Sterling in Louisiana.
Dallas Police Chief David Brown said officers remained in a stand-off with one armed man at a garage who was firing off rounds with a rifle.
He said: "The suspect that we are negotiating with has told our negotiators that the end is coming and he is going to hurt and kill more of us, meaning law enforcement, and that there are bombs all over the place in this garage and in downtown."
Read also4 cops shot dead during Dallas protests: Two active snipers reportedPolice also said officers had intercepted a car after a person threw a camouflaged bag into the back and sped off. Two occupants were being questioned.
Chief Brown said the suspects were all believed to have been working together, using rifles to carry out attacks while the rally was taking place.
He added: "We do not have a comfort level that we have all the suspects."
The police said it appeared that two snipers had fired from "elevated positions" during the protest rally.
"We believe that these suspects were positioning themselves in a way to triangulate on these officers from two different perches... and planned to injure and kill as many law enforcement officers as they could," Chief Brown said.
Flights over Dallas have been restricted.