Reuters: Renewed fighting erupts in South Sudan as fears of civil war mount
08:45, 11 July 2016
World
Renewed fighting erupted in South Sudan's capital on Sunday and forces loyal to Vice President Riek Machar said his residence was attacked by the president's troops, raising fears of a slide back into full-blown conflict in the five-year-old nation, according to Reuters.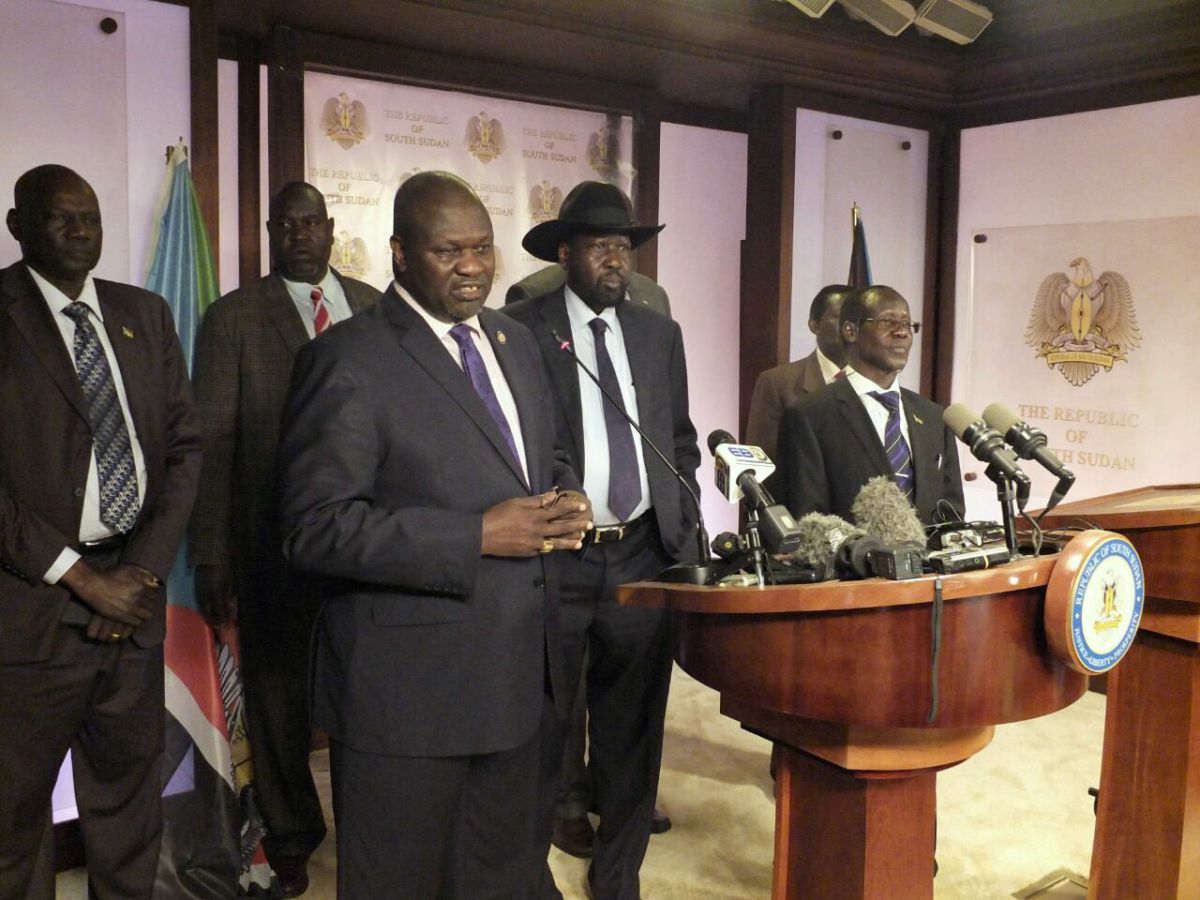 REUTERS
There was no immediate response from the government of President Salva Kiir to the statement by Machar's spokesman. Kiir's information minister, Michael Makuei, said earlier the situation was under control and urged people to stay at home, Reuters wrote.
The two leaders, who fought each other in a two-year civil war that started in late 2013, had made a joint call for calm after clashes between rival factions broke out late on Thursday. At least 272 people have been killed in the fighting, a Health Ministry source told Reuters early on Sunday.
A Chinese U.N. peacekeeper was killed and several Chinese and Rwandan peacekeepers were injured, Japan's U.N. ambassador Koro Bessho said on Sunday after the U.N. Security Council was briefed on the situation. Japan is council president for July.
Read alsoReuters: Death toll from South Sudan fighting climbs to 272The U.N. mission said U.N. compounds in Juba had been hit by small arms and heavy weapons fire.
"The Security Council expressed their readiness to consider enhancing (the U.N. mission) UNMISS to better ensure that UNMISS and the international community can prevent and respond to violence in South Sudan," Bessho told reporters.
He said the 15-member council encouraged countries in the region to prepare to send additional troops in the event the Security Council decides to boost the strength of the nearly 13,500-strong U.N. force. The council also stressed the need for peacekeepers to use all means necessary to protect civilians.
The U.S. State Department on Sunday demanded an immediate end to the fighting in South Sudan and ordered the departure of non-emergency personnel from the U.S. Embassy in Juba.
"We're extremely worried about what appears to be the lack of command and control over the troops," U.S. Ambassador to the United Nations Samantha Power said on her way into the Security Council briefing, which the United States requested.
A confidential note to the council on Sunday from the U.N. Department of Peacekeeping, seen by Reuters, said: "UNMISS has adopted a proactive posture, conducting patrols within and outside" its compounds and has reinforced the perimeter security to enhance protection for displaced civilians and U.N. staff.
The note said the fighting "involved the use of attack helicopters and tanks" and that the U.N. compounds were in the cross-fire.
If you see a spelling error on our site, select it and press Ctrl+Enter