Paris police make 40 arrests in Euro 2016 riots
10:07, 11 July 2016
World
Some 40 people were arrested outside Paris's fan zone both before and after France's defeat to Portugal in the Euro 2016 soccer tournament final on Sunday, Germany's news broadcaster Deutsche Welle (DW) reported.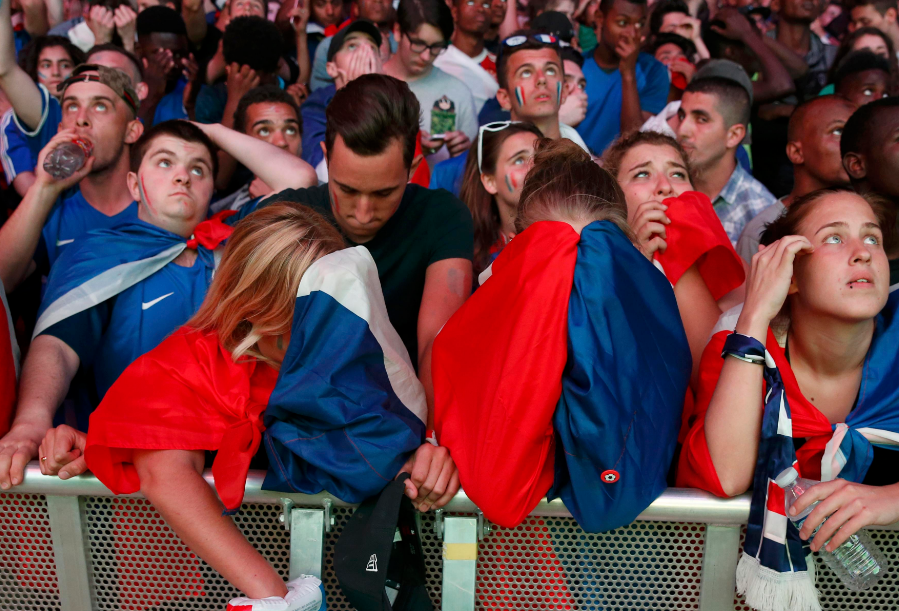 REUTERS
Police were forced to use tear gas after revelers denied access to the Eiffel Tower open viewing began throwing bottles and setting trash on fire, DW writes.
As a result of both the tear gas and the burning rubbish, the tower was engulfed in smoke for much of the first half of the game. Officers used water cannons to extinguish the intermittent blazes, the report said.
The police had already posted a warning on Twitter that the fan zone was full to its capacity of 90,000 revelers and no one else would be permitted entry, but that did not deter some supporters from trying to force their way through police lines.
Police said most of the rioters were French fans, but there were also a number of people wearing Portuguese colors amongst the crowd, according to the report.
French police have been on high alert for soccer-related violence since clashes between Russia and England supporters earlier in the tournament in Marseille left 35 people injured. French investigators have blamed the clashes on a concentrated group of Russian hooligans who carried out "well-prepared" attacks on English fans.
If you see a spelling error on our site, select it and press Ctrl+Enter