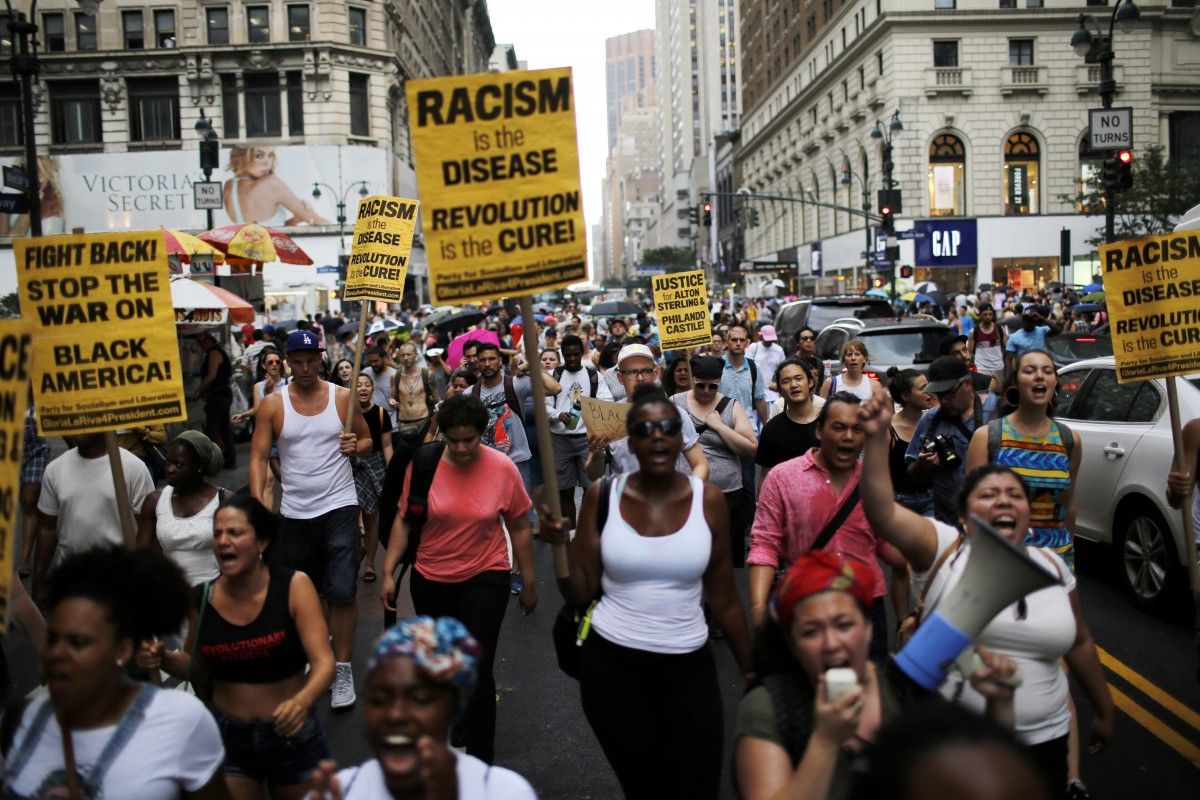 REUTERS
Protests against U.S. police tactics continued for a third straight day on Sunday, with scores arrested in Baton Rouge, Louisiana, after authorities warned that violence during street demonstrations over the fatal police shootings of two black men last week would not be tolerated, Reuters wrote. 
Dallas Police Chief David Brown told CNN on Sunday Micah X. Johnson had improvised as he used "shoot-and-move" tactics to gun down officers during a demonstration on Thursday, the deadliest day for U.S. law enforcement since Sept. 11, 2001, the report said. 
Brown said a search of Johnson's home showed the gunman had practised using explosives, and that other evidence suggested he wanted to use them against law enforcement officers.
Johnson, a black veteran who served in Afghanistan, took advantage of a spontaneous march that began toward the end of the protest over those killings. Moving ahead of the rally in a black Tahoe SUV, he stopped when he saw a chance to use "high ground" to target police, Brown said, according to Reuters. 
Brown said police were caught off guard when protesters broke away from Thursday's demonstration, and were thus exposed as they raced to block off intersections ahead of the marchers.