Death toll of head-on train crash in Southern Italy reaches 22 - ABC News
22:00, 12 July 2016
World
The trains that collided earlier today were operated by a private, Bari-based rail company, Ferrotramviaria, that connects the city of Bari with Puglia towns to the north and the airport, according to ABC News.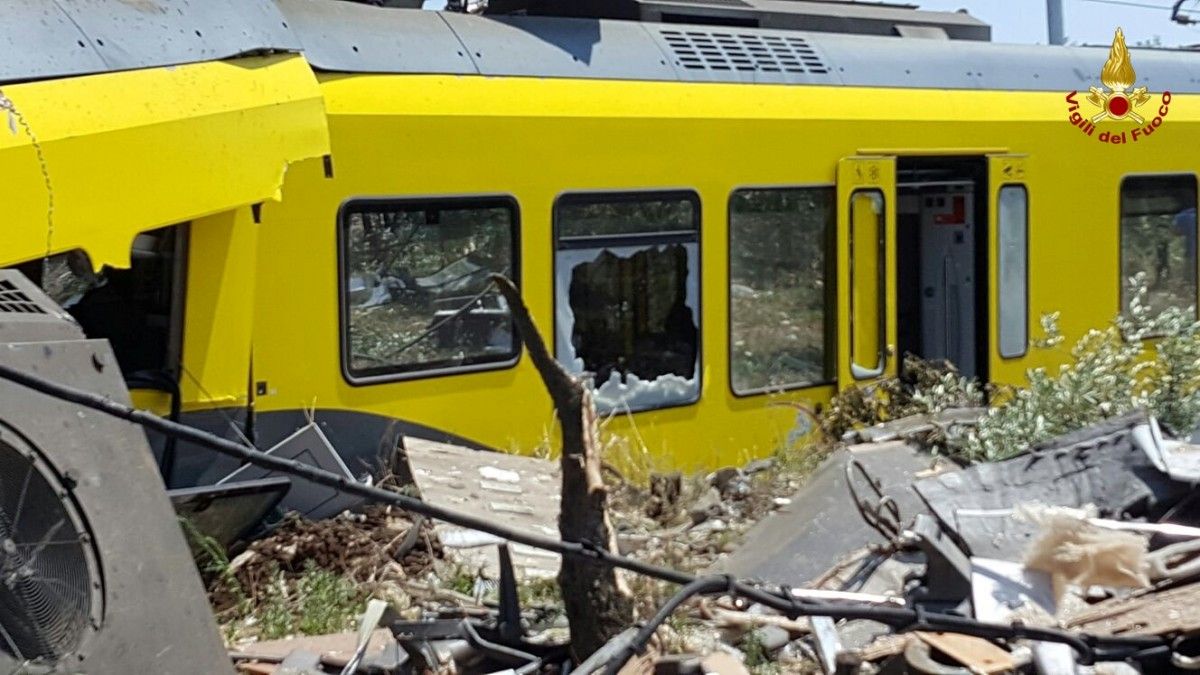 REUTERS
Railway police Commander Giancarlo Conticchio told Sky TG24 said that the number of dead was 22 with 43 people injured, adding that the numbers could change, ABC News reports.
Officials stressed the final toll would not be known until the train cars had been pulled apart; a giant crane arrived at the scene to remove the mangled debris.
In a phone interview with state TV, Ferrotramviaria director general Massimo Nitti said the dynamics of what went wrong are still to be determined, but it is clear "one of the trains wasn't supposed to be there" at the same time as the other.
Read alsoTen killed in Italy train crash near Bari At least two passengers were pulled alive from the crumpled wreckage as the rescue operation took place in the scorching heat. Premier Matteo Renzi traveled to the scene, where prosecutors and investigators were at work trying to determine why two trains were on a single track.
If you see a spelling error on our site, select it and press Ctrl+Enter