Reuters: Syrian rebels say Russian jets hit refugee camp along Jordan border
12:54, 13 July 2016
World
Jets believed to be Russian on Tuesday struck a refugee camp along Jordan's north-eastern border with Syria, killing at least 12 people and injuring scores in the first such Russian strike near the Jordanian border, rebels said, according to Reuters.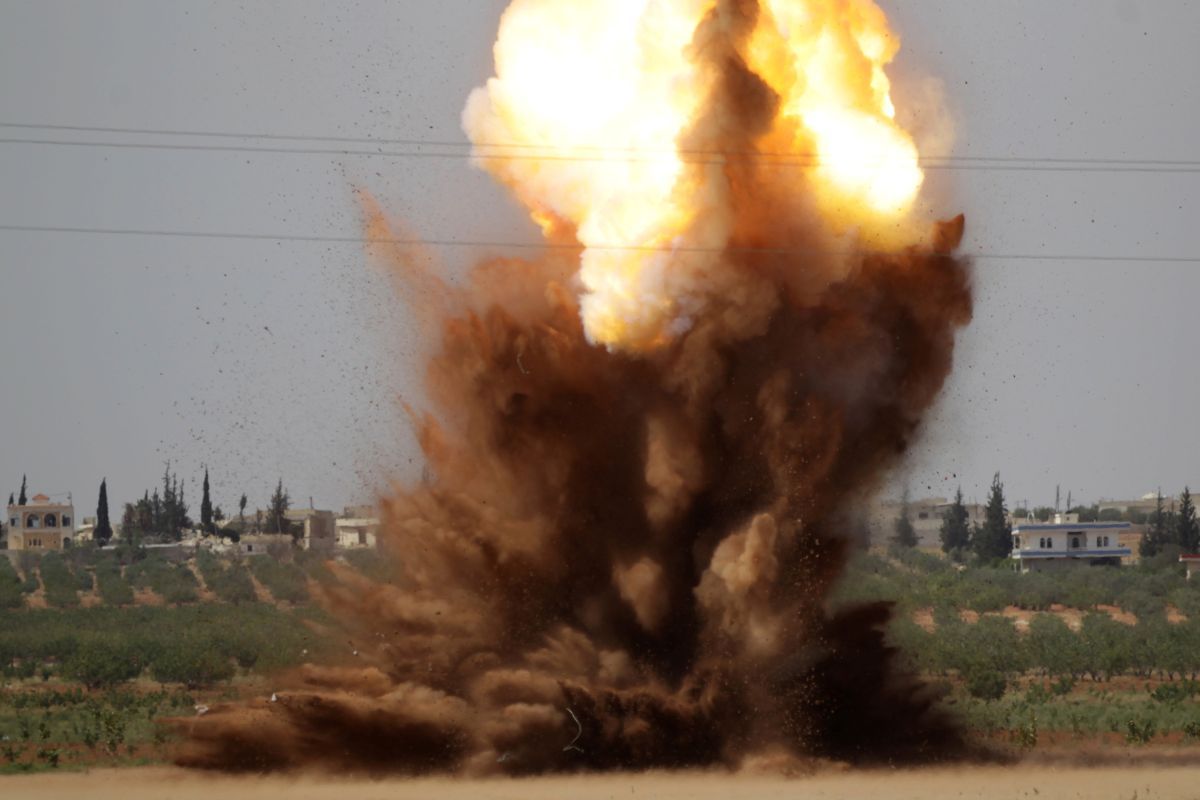 REUTERS
Several jets flying at high altitudes struck at noon a makeshift camp where a few hundred, mostly women and children, are stranded in a no-man's-land on the Syrian side of the border, Reuters wrote.
The Russian Defence Ministry was not immediately available for comment.
Said Seif al Qalamoni, a rebel spokesman in a brigade that belongs to the Western-backed Free Syrian Army (FSA), said the raids were close to the Hadalat refugee camp, one of two large camps in the area.
A senior Western diplomat confirmed the incident and said initial information was that several Russian jets conducted the raids, according to the report.
Staunch U.S. ally Jordan has stepped up coordination with Moscow to ensure its military campaign in southern Syria does not target moderate rebel groups aligned on the so-called Southern Front that a coalition of Western and Arab countries support.
Their backing is part of a strategy of ensuring opposition-held southern Syria does not fall into the hands of radical jihadist groups such as al Qaeda's Nusra and Islamic State.
At least 40 people, mostly women and children, were injured in the strike, the report said. Jordanian army troops on the border helped rush the injured to hospitals inside the country, a Jordanian source said.
If you see a spelling error on our site, select it and press Ctrl+Enter