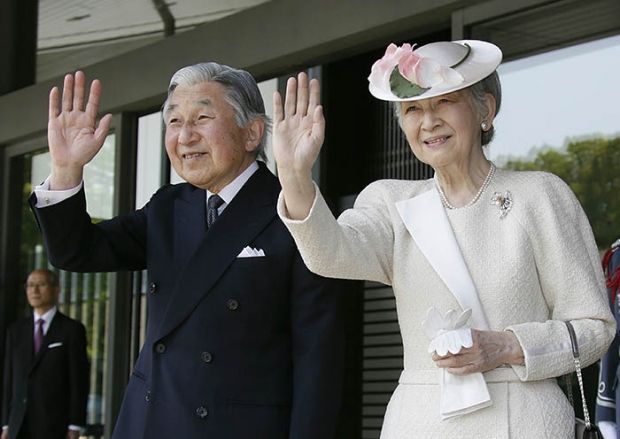 REUTERS
The imperial household agency, the rarefied body that oversees the country's 2,600-year-old monarchy, was forced to issue strong denials on Thursday that the octogenarian Akihito, who has battled cancer, would relinquish his title to make way for his son, crown prince Naruhito, rather than cut back on his official duties, according to the report.
The prime minister, Shinzo Abe, declined to comment on the emperor's future.
Palace observers said NHK and Kyodo News were unlikely to have run the story unless it had come from impeccable sources inside the palace. The claims were lent more weight after the Yomiuri Shimbun, a conservative broadsheet with close ties to official sources, said the government had been secretly reviewing a possible abdication in light of Akihito's age and the state of his health, The Guardian writes. 
The public broadcaster NHK and other local media reported on Wednesday night that Akihito, 82, had told his wife, empress Michiko, their younger son Akishino, and Naruhito of his intention to abdicate, although he is not thought to have said when.
NHK quoted government officials as saying that he would make a public announcement soon, according to The Guardian.
His departure would be unprecedented in modern Japan, whose male monarchs have come to be seen as symbols of national unity and stability amid domestic political turmoil and conflicts overseas.
The last Japanese monarch to abdicate was Kokaku, who gave up the chrysanthemum throne in 1817.