Hostage situation in Armenia capital: police station seized
11:47, 17 July 2016
World
Armed men are reported to have seized the building of one of police regiments in Yerevan, the Armenian capital, Sunday morning, according to Reuters.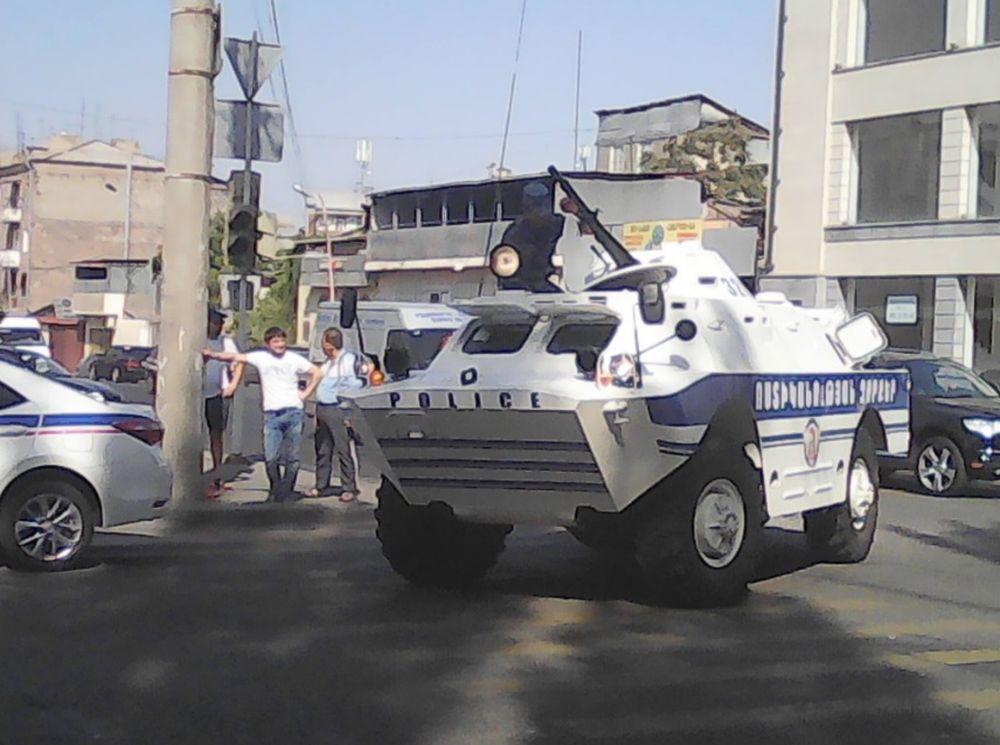 twitter.com/AlexKokcharov
The attackers took hostages, the number of which is unknown at the moment, Reuters reports.
Negotiations are underway to resolve the situation peacefully, according to a local security service.
The press center of the National Security Council accused the hostage takers' supporters of spreading false rumours on the internet that an armed uprising against the government was underway."
"The NSC officially declares that the disseminated information is false. The State agencies of Armenia operate in a regular mode, while the police carry out their duties to protect public order and security," reads the statement, according to RIA Novosti.
Read alsoGerman MPs recognize Armenian 'genocide' amid Turkish fury – BBCIt was earlier reported that a police station on the outskirts of Yerevan, in a district of Erebuni, was seized by an armed group, demanding the release of an arrested participant of the Nagorno-Karabakh conflict, the leader of the radical opposition's Front of National Salvation "New Armenia" Zhirayr Sefilyan, who is accused of illegal purchase and possession of weapons.
If you see a spelling error on our site, select it and press Ctrl+Enter