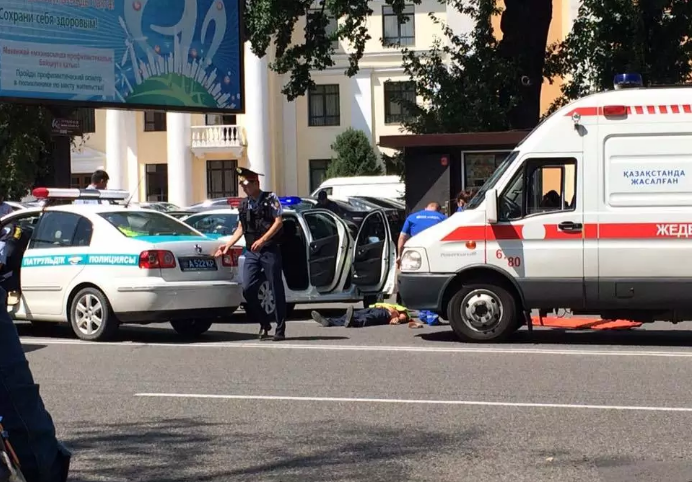 Azamat Akhmetjanov / FACEBOOK
Sounds of gunfire could be heard in various areas of the city, the report said.
It is reported that one of the wounded police officers has been brought to a hospital.
"A shootout near a district police department in Almaty. The Wahhabis," a social network user Mak Arnov wrote.
Read alsoHostage situation in Armenia capital: police station seizedAccording to recent reports, at least one policeman was killed. His body was seen lying in the middle of the road.
Police have detained the attacker. 
WARNING. Images, videos contain graphic content, scenes of violence.