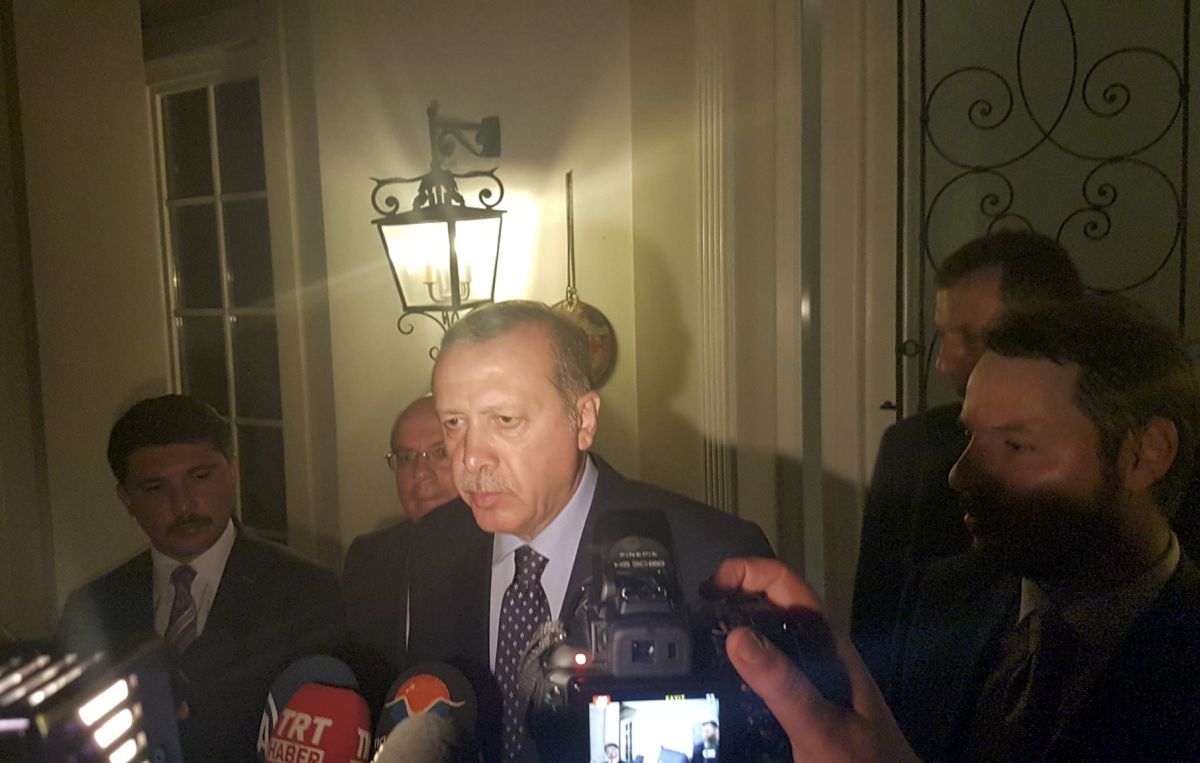 REUTERS
"An operation was carried out in Marmaris, directed against me. Two of my guards were killed. Had I stayed there 10-15 minutes longer, I would have been killed or captured," Erdogan said in an interview with CNN.
The Turkish President said that he had been on vacation with his family in the resort town of Marmaris, when he was told that "some movement" takes place in Istanbul and Ankara.
Read alsoBloomberg: Revived death penalty in Turkey would end EU talks, Germany saysAfter that, he took the immediate decision to leave the hotel.
As UNIAN reported earlier, the special squad that guards the Turkish president has thwarted an attempt by rebel soldiers to capture Erdogan in the Mediterranean city of Marmaris, where the Turkish leader was on vacation at the beginning of a coup attempt.
Half an hour after Erdogan left the hotel, three helicopters flew in with forty soldiers on board, who were going to "arrest or kill" the head of state, but were instead confronted by the presidential guards, according to Al Jazeera.
A video was released, showing part of a standoff between rebels and the presidential guards in one of the hotels in Marmaris.