Amnesty International insists on monitors' access to detainees in Turkey
Amnesty International has gathered credible evidence that detainees in Turkey are being subjected to beatings and torture, including rape, in official and unofficial detention centers in the country.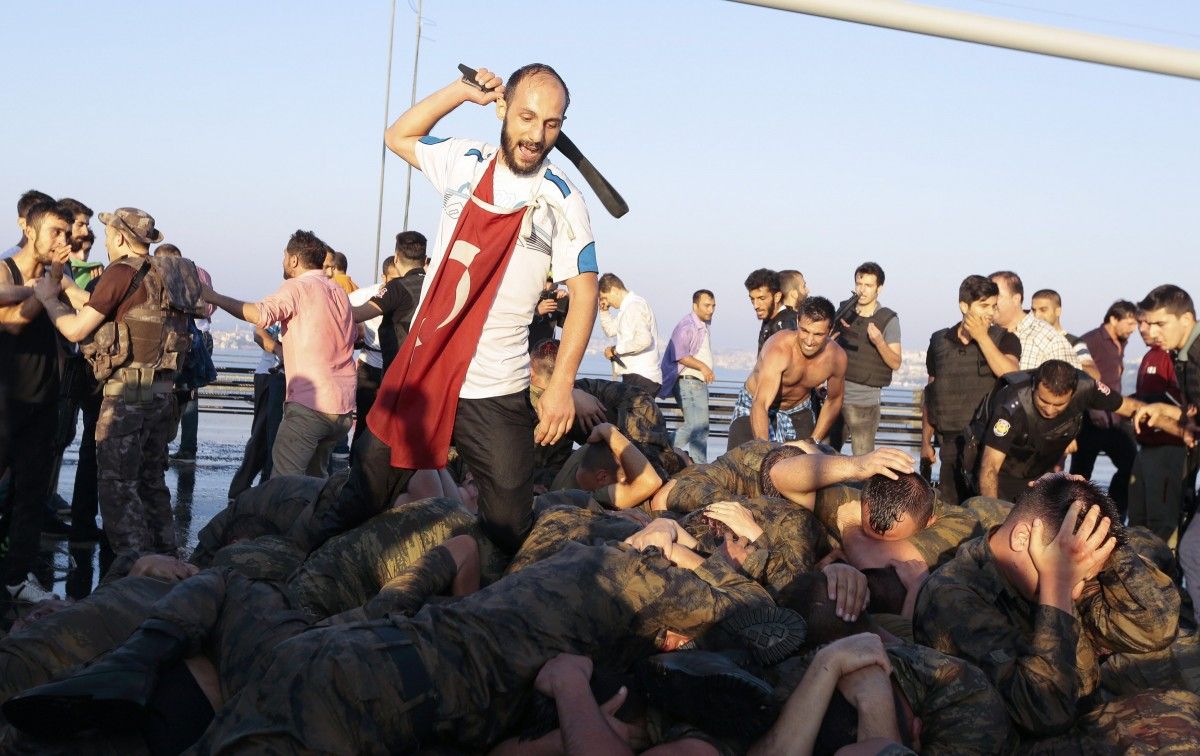 REUTERS
The organization is calling for independent monitors to be given immediate access to detainees in all facilities in the wake of the coup attempt, which include police headquarters, sports centers and courthouses. More than 10,000 people have been detained since the failed coup, Amnesty International reports.
Amnesty International has credible reports that Turkish police in Ankara and Istanbul are holding detainees in stress positions for up to 48 hours, denying them food, water and medical treatment, and verbally abusing and threatening them. In the worst cases some have been subjected to severe beatings and torture, including rape.
"Reports of abuse including beatings and rape in detention are extremely alarming, especially given the scale of detentions that we have seen in the past week. The grim details that we have documented are just a snapshot of the abuses that might be happening in places of detention," said Amnesty International's Europe director John Dalhuisen.
"It is absolutely imperative that the Turkish authorities halt these abhorrent practices and allow international monitors to visit all these detainees in the places they are being held."
Read alsoNephew of U.S.-based cleric Fethullah Gulen arrested in Turkey's continuing purgeDetainees are being arbitrarily held, including in informal places of detention. They have been denied access to lawyers and family members and have not been properly informed of the charges against them, undermining their right to a fair trial.
Amnesty International spoke to lawyers, doctors and a person on duty in a detention facility about the conditions detainees were being held in.
The organization heard multiple reports of detainees being held in unofficial locations such as sports centers and a stable. Some detainees, including at least three judges, were held in the corridors of courthouses.
All of the interviewees wished to remain anonymous for security reasons. The organization heard extremely alarming accounts of torture and other ill-treatment of detainees, particularly at the Ankara Police Headquarters sports hall, Ankara Baskent sports hall and the riding club stables there.
Two lawyers in Ankara working on behalf of detainees told Amnesty International that detainees said they witnessed senior military officers in detention being raped with a truncheon or finger by police officers.
A person on duty at the Ankara Police Headquarters sports hall saw a detainee with severe wounds consistent with having been beaten, including a large swelling on his head. The detainee could not stand up or focus his eyes and he eventually lost consciousness. While in some cases detainees were afforded limited medical assistance, police refused to allow this detainee essential medical treatment despite his severe injuries. The interviewee heard one police doctor on duty say: "Let him die. We will say he came to us dead."
The same interviewee said 650-800 male soldiers were being held in the Ankara police headquarters sports hall. At least 300 of the detainees showed signs of having been beaten. Some detainees had visible bruises, cuts, or broken bones. Around 40 were so badly injured they could not walk. Two were unable to stand. One woman who was also detained in a separate facility there had bruising on her face and torso.
The interviewee also heard police officers make statements indicating that they were responsible for the beatings, and that detainees were being beaten so that "they would talk."
In general, it appears that the worst treatment in detention was reserved for higher-ranking military officers.
If you see a spelling error on our site, select it and press Ctrl+Enter