Bellingcat: Turkish coup through eyes of plotters
12:40, 25 July 2016
World
Bellingcat, a team of investigative journalists, has published an OSINT-based analysis of the WhatsApp messages exchanged between the Turkish coup's plotters.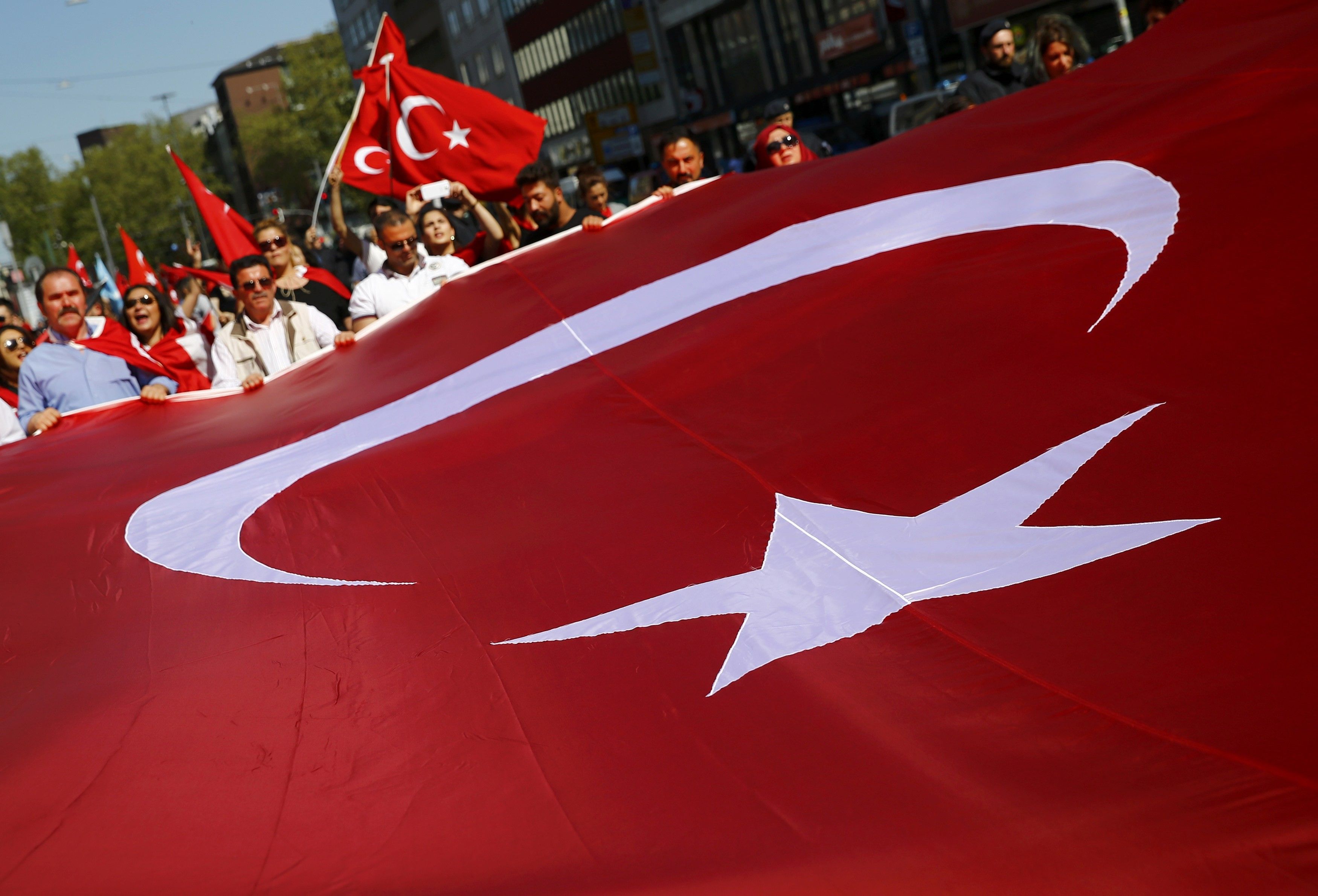 REUTERS
A group of plotters behind the failed Turkish coup attempt used WhatsApp to communicate with each other and Bellingcat has transcribed, translated, and analyzed the conversation, cross-referencing the messages with photos, videos, and news reports of the evening, night, and morning of July 15-16, the team said.
The transcript is based on two different sources. The first source is a video snippet, uploaded on Twitter on the morning of July 16, which is believed to be a recording of the phone conversation of a surrendered, captured, or killed coup plotter. This video reveals the WhatsApp conversation from when it started at 21:15 to 22:45. The second source comprises 21 photos of the rest of the conversation, which have already been transcribed. The photos are courtesy Al Jazeera Turk's Selahattin Gunday. The WhatsApp group consists of high-ranking military officials, mostly of the Turkish Land Forces, including two brigadiers and eleven colonels. The group is just one of the coordination groups behind the coup attempt and focuses predominantly on land forces in Istanbul and Sakarya only, Bellingcat reported.
There were likely other coordination groups for actions elsewhere in Turkey. "It is thus important to bear in mind that this is a snapshot of the conversation of some of the coup plotters, and not the entire picture," Bellingcat wrote.
Read alsoAmnesty International insists on monitors' access to detainees in TurkeyOn July 15, 2016, at 21:15, Major Murat Celebioglu creates a WhatsApp group named "Yurtta sulh," referring to the first two words of a famous sentence pronounced by Mustafa Kemal Ataturk, the first president of the Republic of Turkey, in 1931: "Yurtta sulh, cihanda sulh," meaning "Peace at home, peace in the world." The slogan was later accepted as Turkey's approach to foreign policy, and also became the slogan of the Turkish Land Forces.
Subsequently, Major Celebioglu adds a number of people to the group and informs them that he will be making announcements in the group, and that members can share important updates here. "I'll pass them on to Ankara," Celebioglu says, referring to the coupist headquarters in Ankara.
Some numbers that joined the WhatsApp group were added to the contacts on the phone containing the conversation. They were listed by name and often by military rank. Others introduced themselves or could be identified over the course of the conversation as they revealed more details about themselves. Through this process, the list of high-ranking military officials was compiled.
Colonel Ahmet Zeki Gerehan says in the chat that the locations "which need to be taken must be taken immediately." Clearly, the coup plotters had several locations in mind to seize or to at least make their presence felt.
If you see a spelling error on our site, select it and press Ctrl+Enter