"Terror map": 443 dead in 18 attacks across Europe in 2 years
14:18, 28 July 2016
World
A spate of deadly attacks across Europe over the past two years has left many citizens living in fear, according to the Daily Mail.
REUTERS
Four people were killed in a deadly attack in Brussels in 2014, a staggering 267 people were slain in atrocities across the continent in 2015, and so far, in 2016, 172 have died in terrifying attacks, the Daily Mail reported.
The map shows that Paris has been hit the hardest with 137 of the 155 people being killed on November 17, when ISIS carried out a series of coordinated attacks.
Turkish capital Ankara, with 102 victims, ranks in second place, while the third place goes to Nice, France, where 84 people were killed recently.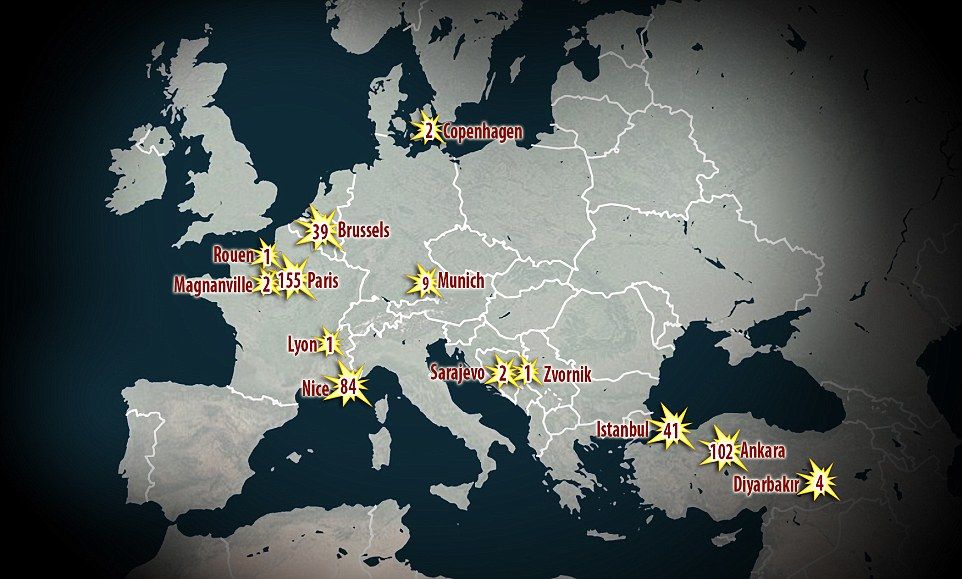 Photo from Daily Mail
If you see a spelling error on our site, select it and press Ctrl+Enter