Japan's Emperor Akihito hints at wish to abdicate – BBC
12:53, 08 August 2016
World
Japan's Emperor Akihito has said he fears age and deteriorating health mean he is finding it difficult to continue in his role, according to the BBC.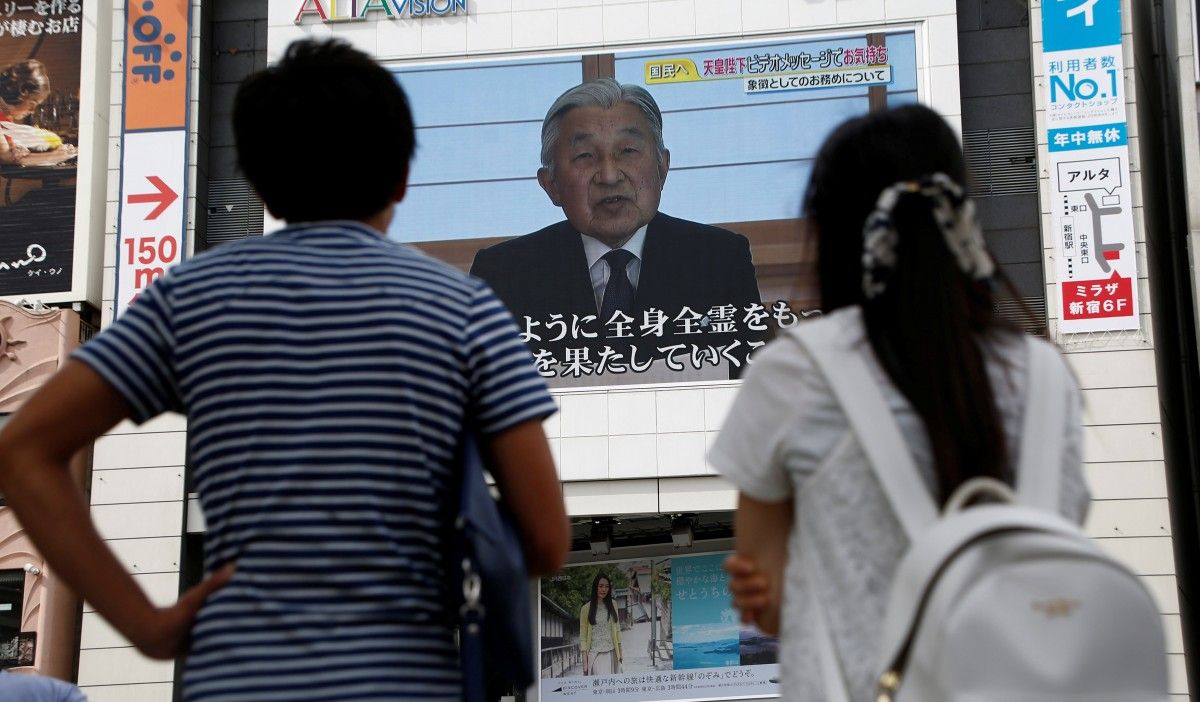 REUTERS
The revered 82-year-old emperor's comments came in his second-ever televised address to the public, the BBC reports.
While he did not use the word "abdicate", he strongly indicated that he wishes to hand over his duties.
PM Shinzo Abe said the government would take the remarks "seriously" and discuss what can be done.
Read alsoThe Guardian: Japan's Emperor Akihito not preparing to abdicate, palace insistsIn 10-minute pre-recorded message, Emperor Akihito said he hoped the duties of the emperor as a symbol of the state could continue steadily without any breaks.
Akihito, who has had heart surgery and was treated for prostate cancer, has been on the throne in Japan since the death of his father, Hirohito, in 1989.
If he were to abdicate, it would be the first time a Japanese emperor has down since Emperor Kokaku in 1817.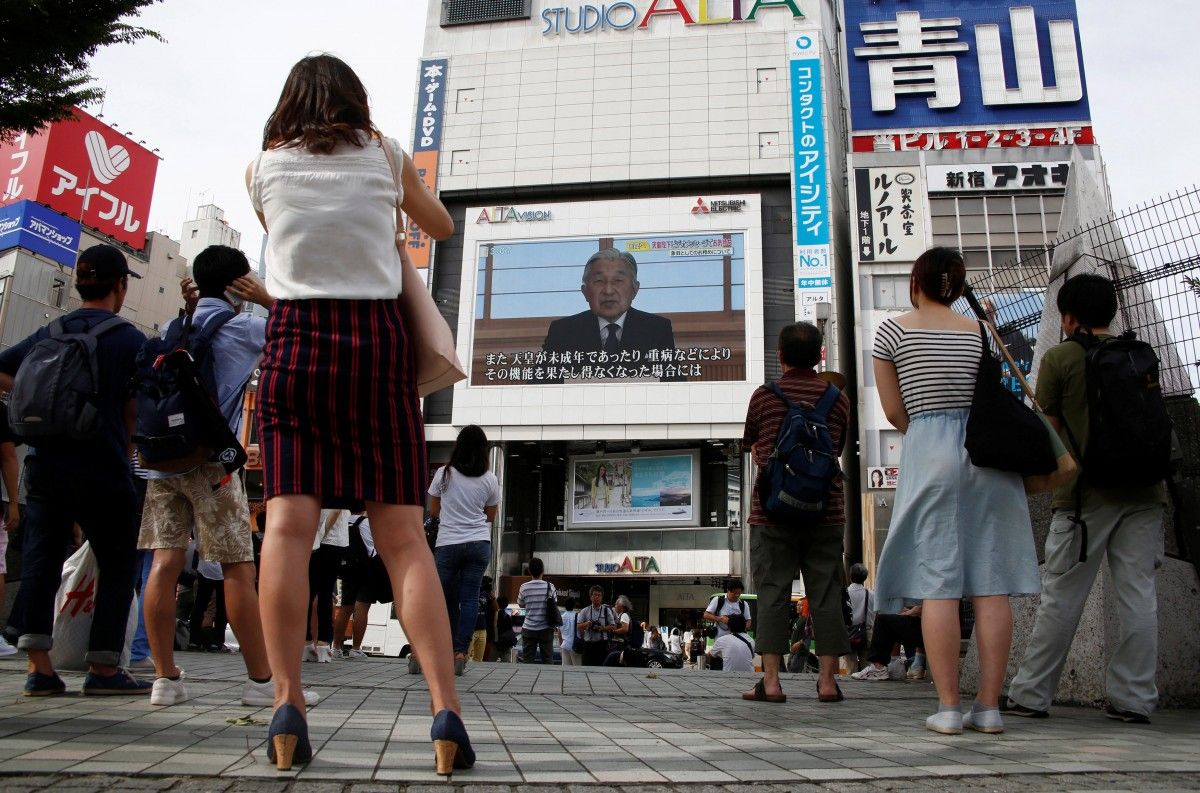 REUTERS
Emperor Akihito said one possibility when an emperor could not fulfil his duties because of age or illness was that a regency could be established.
But he suggested this was not the ideal outcome, saying: "I think it is not possible to continue reducing perpetually the emperor's acts in matters of state and his duties as the symbol of the state."
Akihito's eldest son, 56-year-old Crown Prince Naruhito is first in line to the Chrysanthemum throne, followed by his younger brother Prince Akishino. Women are not allowed to inherit the throne and so Princess Aiko, the daughter of Crown Prince Naruhito, cannot succeed her father.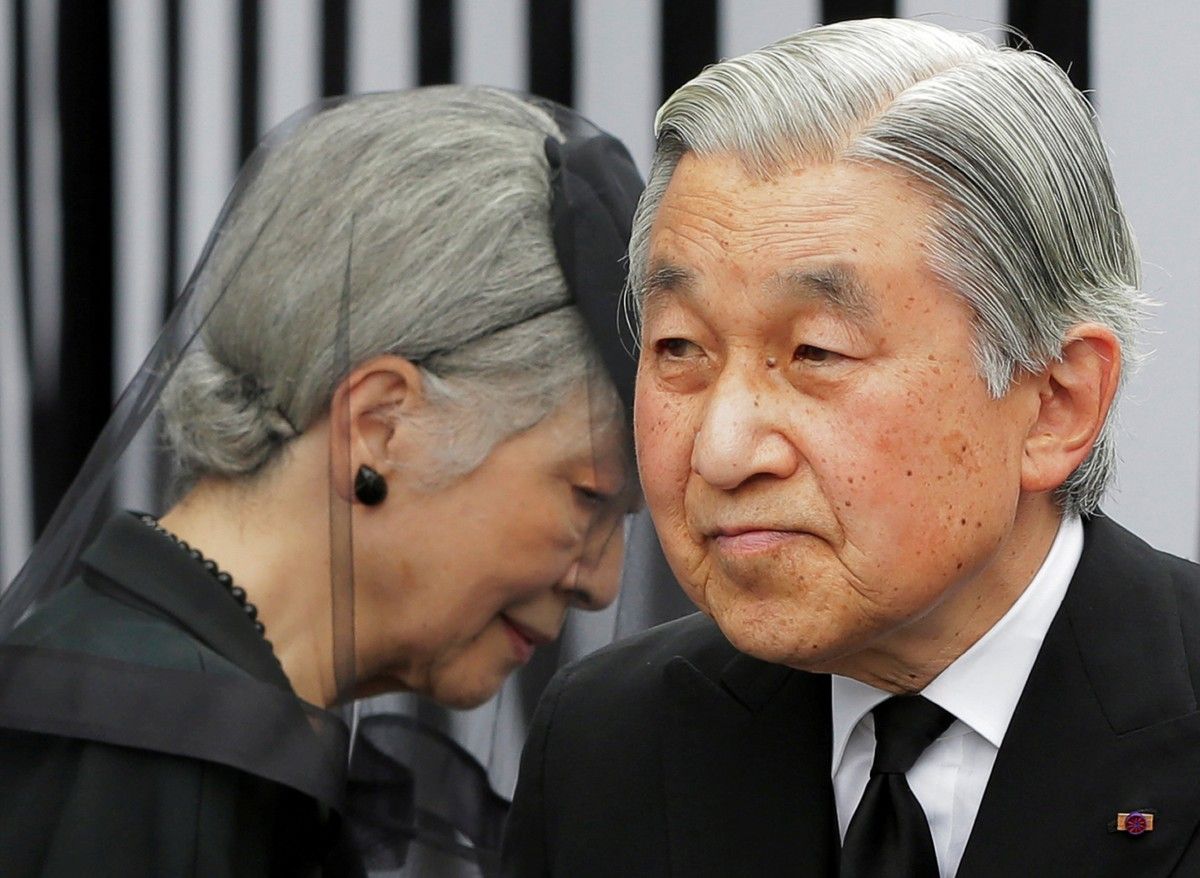 REUTERS
If you see a spelling error on our site, select it and press Ctrl+Enter