Russian whistleblower Yuliya Stepanova has been hacked, WADA confirms
11:42, 16 August 2016
World
The World Anti-Doping Agency (WADA) has confirmed that data relating to Yuliya Stepanova, the Russian athlete who helped blow the whistle on the state-sponsored doping scandal that led to its track and field team being banned, has been hacked, The Guardian reported.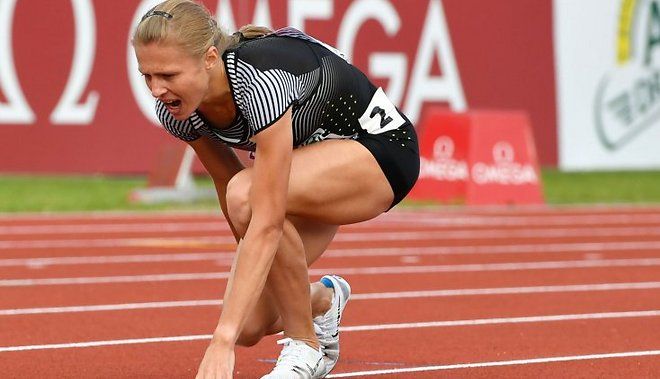 reporter.com.ua
It emerged last week that WADA had been targeted by hackers but it confirmed on Saturday that it was Stepanova's account that had been compromised, according to the report.
Yuliya and her husband Vitaly, a former Russian anti-doping official, said they feared for their lives.
"If something happens to us, you should know that it is not an accident," Stepanova said.
The pair, who provided the information for a German documentary that led to the WADA independent investigations that uncovered systemic Russian doping across many Olympic sports over several years, are now living in a secret location in the United States.
"I am certain there are a number of athletes taking part in the Olympic Games who have in preparation used PEDs. Doping is not only a problem in Russia," said Stepanova, who was denied the opportunity to compete in Rio by the IOC despite WADA and the IAAF wanting her to do so in recognition of her brave stand, The Guardian wrote.
"With the way the IOC decided to deal with systematically supported doping by the state, they showed that, if the country supports doping, the IOC will not show this zero tolerance," she added.
"They say they are zero tolerance but they are really not. With their actions it just raises more and more suspicions with the results, especially world records," she said.
Stepanov, who together with his wife gathered damning undercover evidence of state-sponsored doping, said he feared little had changed. To widespread condemnation, the IOC decided to let individual federations decide whether Russian athletes should compete, leading to a team of 268 lining up in Rio.
Read alsoOfficial: IOC lets Russia participate in Rio OlympicsAs was reported earlier, on July 18, the WADA independent commission led by Canadian law professor and sports lawyer Dr Richard McLaren presented a report on the outcome of the investigation that looked into allegations of drug use during the 2014 Sochi Winter Olympics.
If you see a spelling error on our site, select it and press Ctrl+Enter