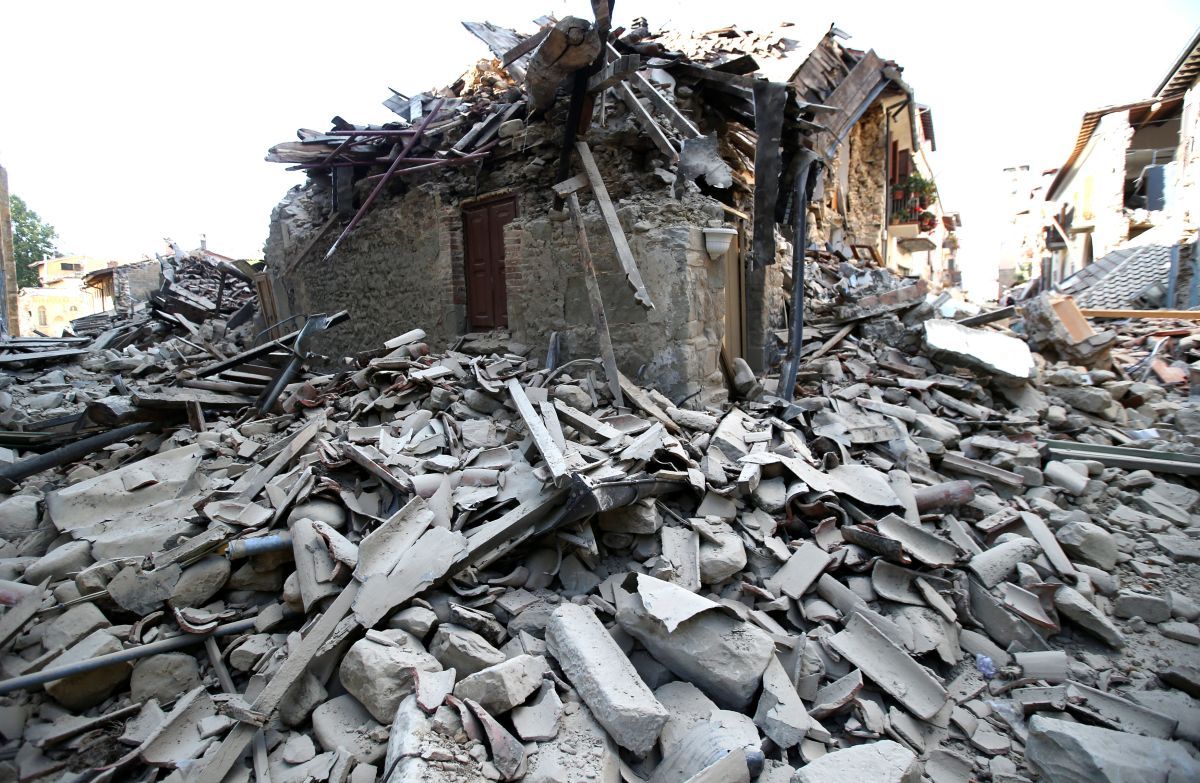 REUTERS
The death toll rose to 247, but the number of dead and missing was uncertain given the thousands of vacationers in the area for summer's final days, Bloomberg wrote.
The magnitude 6.2 quake struck at 3:36 a.m. on Wednesday and was felt across a broad swath of central Italy, including Rome, where residents woke to a long swaying followed by aftershocks. The temblor shook the Lazio region and Umbria and Le Marche on the Adriatic coast, a highly seismic area that has witnessed major quakes in the past and continued to shake early Thursday with aftershocks.
Dozens of people were pulled out alive by rescue teams and volunteers that poured in from around Italy.
In the evening, about 17 hours after the quake struck, firefighters pulled a 10-year-old girl alive from the rubble in Pescara del Tronto.
"Unfortunately, 90% we pull out are dead, but some make it, that's why we are here," said Christian Bianchetti, a volunteer from Rieti who was working in devastated Amatrice where flood lights were set up so the rescue could continue through the night.
Premier Matteo Renzi visited the zone Wednesday, greeted rescue teams and survivors, and pledged that "No family, no city, no hamlet will be left behind." Italy's civil protection agency reported the death toll had risen to 247 early Thursday; at least 368 others were injured.
Read alsoQuake brings down buildings in central Italy, at least 73 believed killed – ReutersWorst affected were the tiny towns of Amatrice and Accumoli near Rieti, 100 kilometers (60 miles) northeast of Rome, and Pescara del Tronto, 25 kilometers further east. Italy's civil protection agency set up tent cities around each hamlet to accommodate the thousands of homeless. In Amatrice, the elderly and children spent the night inside a local sports facility.
Italy's health minister, Beatrice Lorenzin, visiting the devastated area, said many of the victims were children: The quake zone is a popular spot for Romans with second homes, and the population swells in August when most Italians take their summer holiday before school resumes.
Despite a massive rescue and relief effort — with army, Alpine crews, carabineri, firefighters, Red Cross crews and volunteers, it wasn't enough: A few miles (kilometers) north of Amatrice, in Illica, residents complained that rescue workers were slow to arrive and that loved ones were trapped.