Key IS leader killed in apparent U.S. strike in Syria
Islamic State said on Tuesday one of its most prominent and longest-serving leaders was killed in what appeared to be an American air strike in Syria, depriving the militant group of the man in charge of directing attacks overseas, Reuters wrote.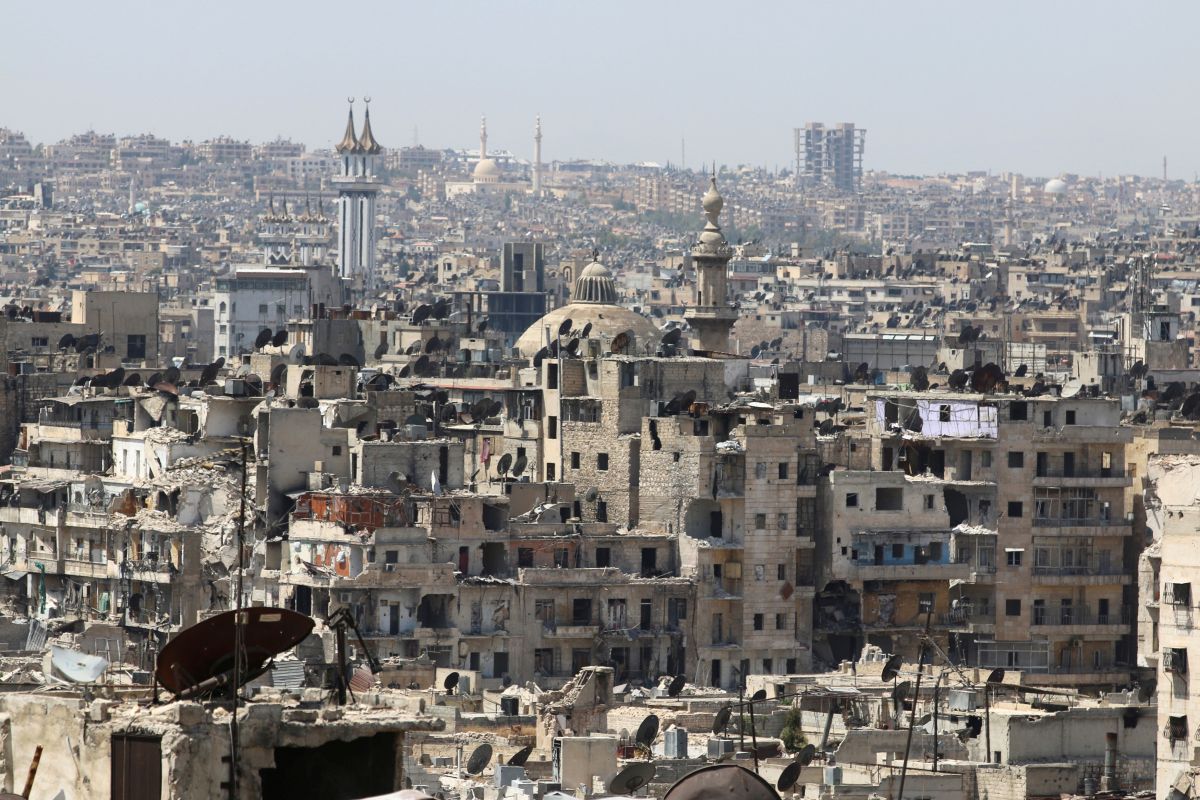 REUTERS
A U.S. defense official told Reuters the United States targeted Abu Muhammad al-Adnani in a Tuesday strike on a vehicle traveling in the Syrian town of al-Bab. The official stopped short of confirming Adnani's death, however.
Such U.S. assessments often take days and often lag behind official announcements by militant groups.
Adnani was one of the last living senior members, along with self-appointed caliph Abu Bakr al-Baghdadi, who founded the group and stunned the Middle East by seizing huge tracts of Iraq and Syria in 2014.
As Islamic State's spokesman, Adnani was its most visible member. As head of external operations, he was in charge of attacks overseas, including Europe, that have become an increasingly important tactic for the group as its core Iraqi and Syrian territory has been eroded by military losses.
The group reacted by saying his death would not harm it, and his killers would face "torment", a statement in the group's al-Naba newspaper said, according to the Site Intelligence monitoring group.
"Today, they rejoice for the killing ... and then they will cry much when Allah will overpower them, with His permission, with affliction of the worst torment by the soldiers of Abu Muhammad and his brothers," the statement said.
Advances by Iraq's army and allied militia toward Islamic State's most important possession of Mosul have put the group under new pressure at a moment when a U.S.-backed coalition has cut its Syrian holdings off from the Turkish border.
Read alsoIS suicide bomber kills 60 in attack on military base in YemenThose military setbacks have been accompanied by air strikes that have killed several of the group's leaders, undermining its organizational ability and dampening its morale.
A U.S. counter-terrorism official who monitors Islamic State said Adnani's death would hurt the militants "in the area that increasingly concerns us as the group loses more and more of its caliphate and its financial base ... and turns to mounting and inspiring more attacks in Europe, Southeast Asia and elsewhere".
Under Adnani's auspices, Islamic State launched large-scale attacks, bombings and shootings on civilians in countries outside its core area, including France, Belgium and Turkey.
The official said Adnani's roles as propaganda chief and director of external operations had become "indistinguishable" because the group uses its online messages to recruit fighters and provide instruction and inspiration for attacks.
Islamic State's Amaq News Agency reported that Adnani was killed "while surveying the operations to repel the military campaigns against Aleppo." Islamic State holds territory in the province of Aleppo, but not in the city where rebels are fighting Syrian government forces.
Amaq did not say how Adnani, born Taha Subhi Falaha in Syria's Idlib Province in 1977, was killed. Islamic State published a eulogy dated August 29 but gave no further details.
If you see a spelling error on our site, select it and press Ctrl+Enter