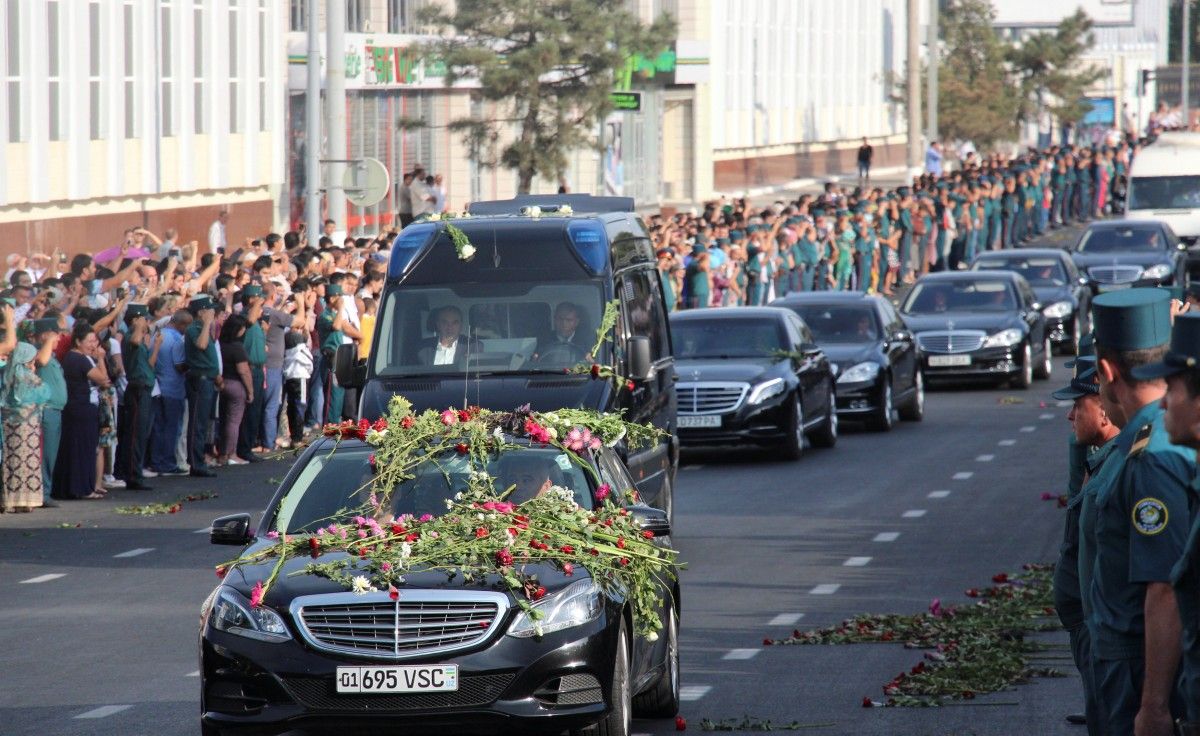 REUTERS
Residents of Tashkent took to the streets on the morning on Saturday, September 3, to bid farewell to President Islam Karimov, who ruled the country for more than 25 years and whose death was officially reported on the previous evening. The ceremony was attended by several thousand Tashkent residents, Russian news agency RBC reported.
Two rows of the city's residents lined up along the main streets, in which the route for the cortege passed with Karimov's body. Some residents were holding flowers.
Police cordoned off the thousands of residents from the roadway. Police officers also formed two rows, with a distance of some two meters between each row.
Russian news agency RIA Novosti has reported that Karimov's body was transported from Tashkent to Samarkand, where the coffin will be brought to Registan Square for a farewell ceremony.
The funeral procession will start from the square and continue to the Shah-i-Zinda necropolis, where medieval figures are buried. This is also the cemetery where Karimov's parents are buried.
The late Uzbek president will be laid next to them.
Read alsoUzbek President Karimov declared dead officiallyUkrainian President Petro Poroshenko has expressed his condolences to the people of Uzbekistan, following the death of their president.