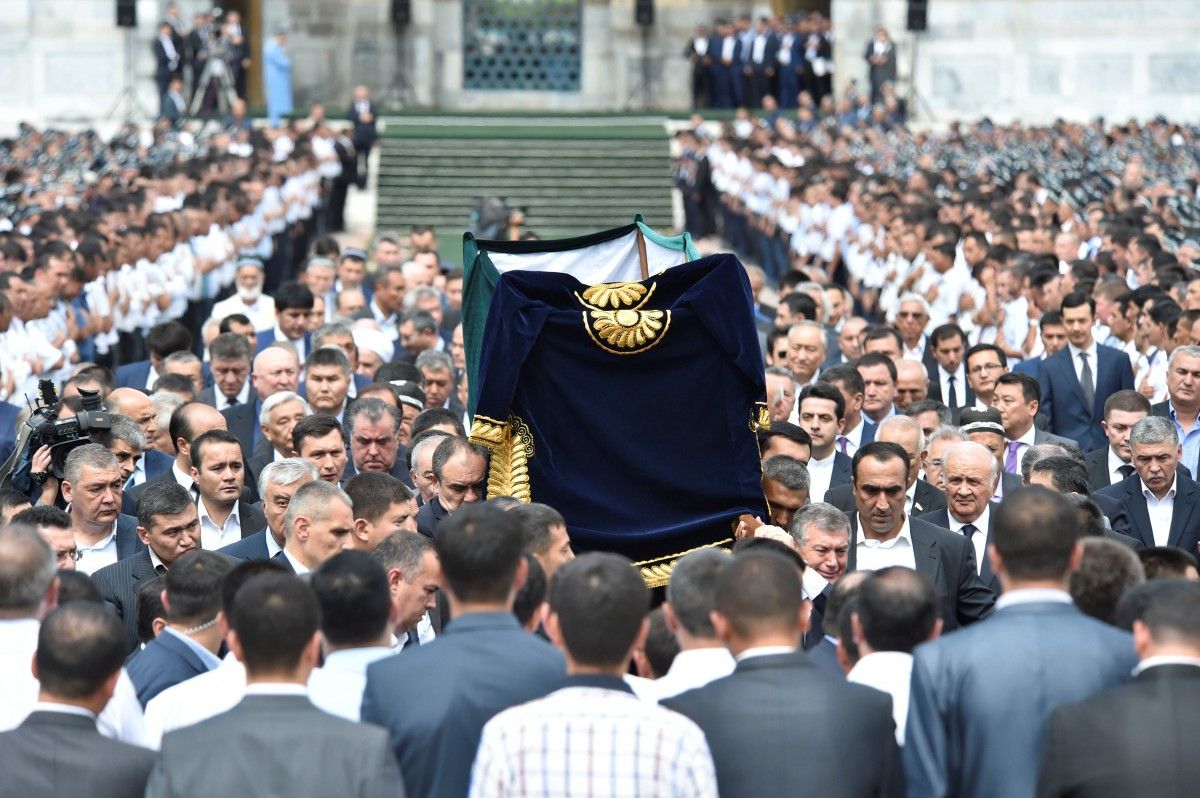 REUTERS
The mourning ceremony started at the Tilya-Kori Mosque on Registan Square on Saturday afternoon, Russian news agency RIA Novosti said.
Chairman of Uzbekistan Muslims Board mufti Usmonhon Alimov performed the funeral prayer Salat al-Janazah, during which several thousand men were present.
After that, Karimov's body, wrapped in a 21-meter shroud according to the Muslim rite, was carried to the burial site at the Shah-i-Zinda necropolis, where he was laid next to his parents.
Read alsoUzbekistan bidding farewell to veteran president (Photos, video)Uzbekistan has been observing a three-day period of mourning in honor of the deceased president since September 3.
Karimov was pronounced dead officially on Friday, September 2, following a stroke he suffered a week before.
Ukrainian President Petro Poroshenko has expressed his condolences to the people of Uzbekistan, following the death of their president.