Media: Syrian Islamists destroy two Turkish tanks with Russian missiles (Video)
23:00, 08 September 2016
World
The Islamic State militants in Syria have destroyed two Turkish main battle tanks, killing three soldiers, as reported by the Russian Center for Analysis of Strategies and Technologies, with reference to the foreign media and an amateur video posted on YouTube.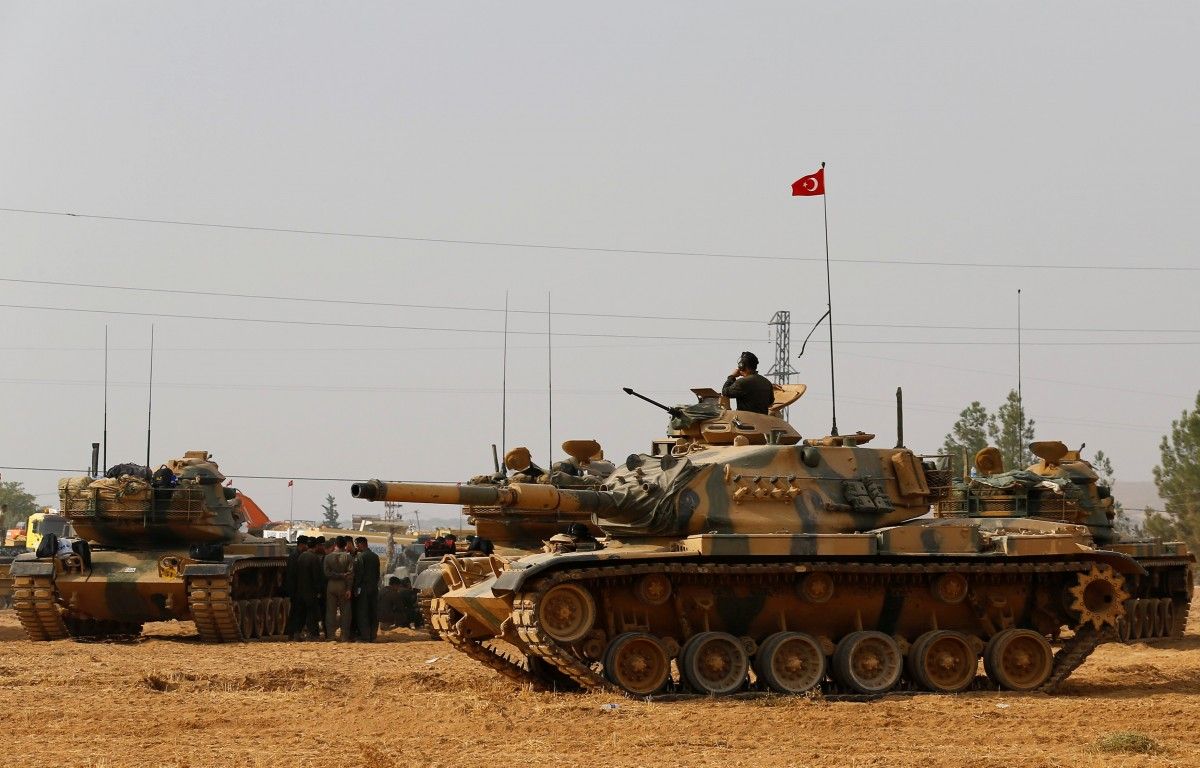 REUTERS
On September 6, in the north of the province of Aleppo, the Islamists launched a counter-offensive against the Turkish forces.
The video shows the militants firing two successive shots of anti-tank guided missiles (presumably, Russia-made Kornet-E) at the two tanks of the Turkish army (supposedly, modernized M60T Sabra).
Judging from the video, in both cases, one hit by Kornet-E was enough for a complete destruction of the tank, including the burnout or explosion of ammunition.
Read alsoTurkey says Syrian border completely cleared of ISAccording to media reports, three Turkish troops were killed in an attack and another four were wounded.
If you see a spelling error on our site, select it and press Ctrl+Enter