At least 4 dead in train crash in north-west Spain (photos, video)
16:14, 09 September 2016
World
At least four people have been killed and 49 hurt in a train derailment near O Porrino in north-western Spain, according to the BBC.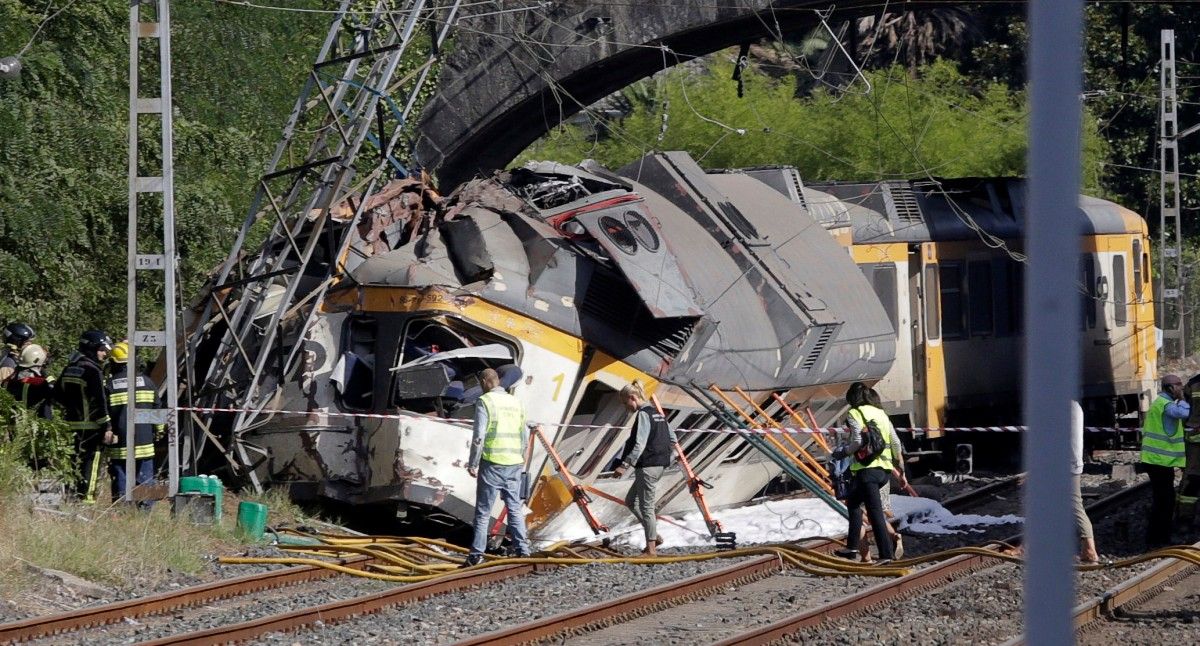 REUTERS
About 60 passengers were on the Portuguese train when it derailed at 09:30 (07:30 GMT) near the town's station. The driver was among the dead, the BBC reported.
One carriage came off the tracks completely, the other two partially.
Emergency workers are at the scene. O Porrino is located south of the Galician city of Vigo, near the border with Portugal.
In July 2013 Spain suffered one of its worst train crashes in the same region, when a high-speed train derailed near Santiago de Compostela, killing 79 people and injuring some 170. The driver failed to brake in time before a bend.
In Friday's crash the train apparently hit part of a bridge, El Pais newspaper reported. A photo showed that the train had also struck a signaling tower next to the line.
The train operator is Comboios de Portugal and it was travelling on the Vigo-Porto route.
Spanish media say only a few of the injured were severely hurt. According to El Pais, many people managed to walk off the damaged train.
If you see a spelling error on our site, select it and press Ctrl+Enter