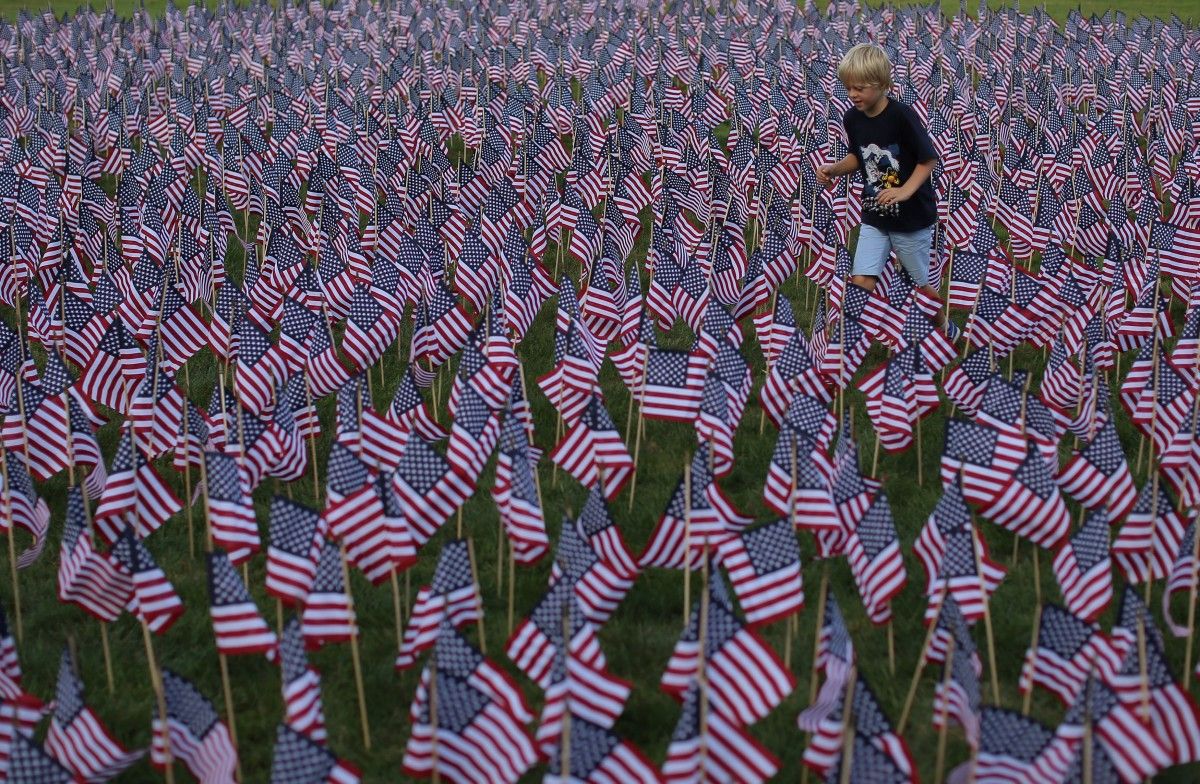 REUTERS
The ceremony paused for six moments of silence: four to mark the exact times four hijacked planes were crashed into the World Trade Center, the Pentagon near Washington D.C., and a Pennsylvania field. The last two record when the North and South towers of the Trade Center crumpled, Reuters reports.
It was held by two reflecting pools with waterfalls that now stand in the towers' former footprints, and watched over by an honor guard of police and firefighters.
More than 340 firefighters and 60 police were killed on the that sunny Tuesday morning in 2001. Many of the first responders died while running up stairs in the hope of reaching victims trapped on the towers' higher floors.
At the Pentagon, a trumpet played as U.S. President Barack Obama took part in a wreath-laying ceremony.
"Fifteen years may seem like a long time. But for the families who lost a piece of their heart that day, I imagine it can seem like just yesterday," Obama said.
No public officials spoke at the New York ceremony, in keeping with a tradition that began in 2012. But many dignitaries attended, including Republican presidential hopeful Donald Trump and his Democratic rival Hillary Clinton.
"We'll never forget the horror of Sept. 11, 2001," Clinton said in a brief statement. "Let's honor the lives and tremendous spirit of the victims and responders."
Trump said in a statement that it was a day of sadness and remembrance, but also of resolve.
"Our solemn duty on behalf of all those who perished ... is to work together as one nation to keep all of our people safe from an enemy that seeks nothing less than to destroy our way of life," Trump said.