U.S. Congress Intel Committee: Snowden no "whistleblower"
09:20, 16 September 2016
World
Every member of the House Intelligence Committee signed a letter to U.S. President Barack Obama on Thursday urging him not to pardon Edward Snowden, the former National Security Agency contractor who prompted an overhaul of government surveillance programs after he leaked stolen records about the agency in 2013, The Wall Street Journal reports.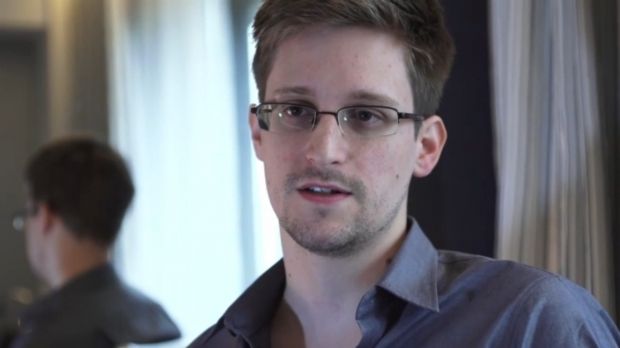 Screenshot The Guardian
The letter from the committee members said Mr. Snowden "perpetrated the largest and most damaging public disclosure of classified information in our nation's history," according to WSJ.
The House Intelligence Committee on Thursday said it approved a 36-page document that finds Mr. Snowden to be a "disgruntled employee" and not a whistleblower, saying his motives weren't as patriotic as he and his supporters have described. It alleged he began downloading documents after he was reprimanded at work for engaging in a fiery email exchange and looping in a senior NSA supervisor.
Read alsoKremlin admits Snowden Russian agentSnowden seemed to scoff at that characterization in the report, saying on Twitter that, "Their report is so artlessly distorted that it would be amusing if it weren't such a serious act of bad faith."
After "two years of investigation," the government charges... I faked a sick day and have a GED? Did they not watch the Guardian interview?

— Edward Snowden (@Snowden) September 15, 2016
The 36-page report isn't being released because its information is classified, the committee said. Instead, the committee released a brief unclassified executive summary, stating, among other things, that there were numerous ways Mr. Snowden could have privately raised concerns about NSA programs without revealing secrets.
Snowden is believed to be living in Russia. When he first released batches of the stolen documents, he was in Hong Kong. He fled to Russia and was planning to fly to Latin America, but U.S. officials revoked his passport.
Read alsoAssange to Snowden: 'We don't contaminate the evidence' of leaked documents – mediaThe letter, signed by 23 members of Congress, comes as a new movie about Mr. Snowden is released. Civil liberties groups are pushing for the president to pardon Mr. Snowden in his final months in office, although the White House has shown no sign of agreeing to this request.
If you see a spelling error on our site, select it and press Ctrl+Enter