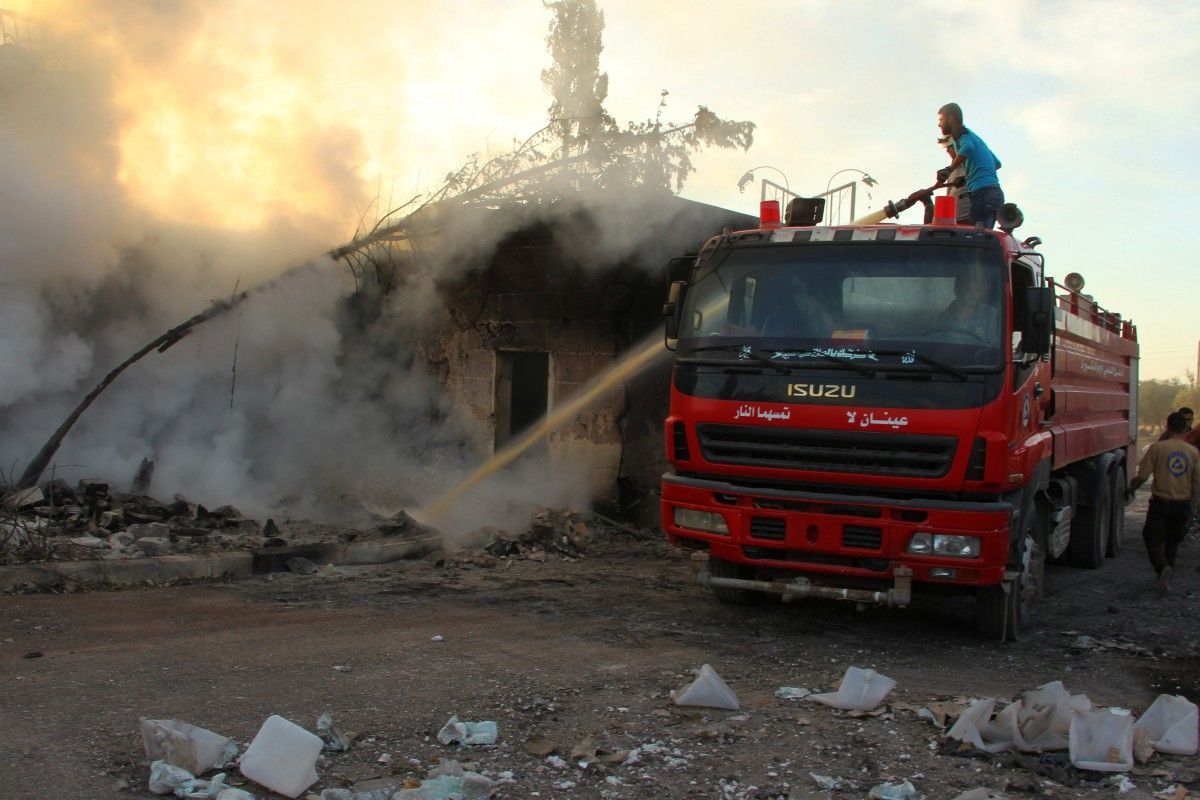 REUTERS
The UN has confirmed that the convoy was hit near the rebel-held town of Urum al-Kubra, without giving details, BBC writes.
Activists say an air strike hit the trucks hours after the army declared a U.S.-Russian brokered truce over.
The U.S. says it will "reassess the future prospects for co-operation" with Russia - an ally of Syria's government, according to the report.
"The destination of this convoy was known to the Syrian regime and the Russian Federation," state department spokesman John Kirby said.
"And yet these aid workers were killed in their attempt to provide relief to the Syrian people," he added.
The Syrian Observatory for Human Rights, a UK-based monitoring group, said the attacks were carried out by either Syrian or Russian aircraft, according to BBC.
It added the dead included the Syrian Arab Red Crescent volunteers and drivers.
The UN aid chief Stephen O'Brien said if the "callous attack" was found to be deliberate it would amount to a war crime.