Reuters: Warplanes press attack on rebel-held eastern Aleppo
15:07, 24 September 2016
World
Warplanes mounted a new wave of heavy air strikes on rebel-held areas of Aleppo on Saturday, rebel sources, a rescue worker and a war monitor reported, pressing a major offensive by the Russian-backed Syrian military to take back the whole city, according to Reuters.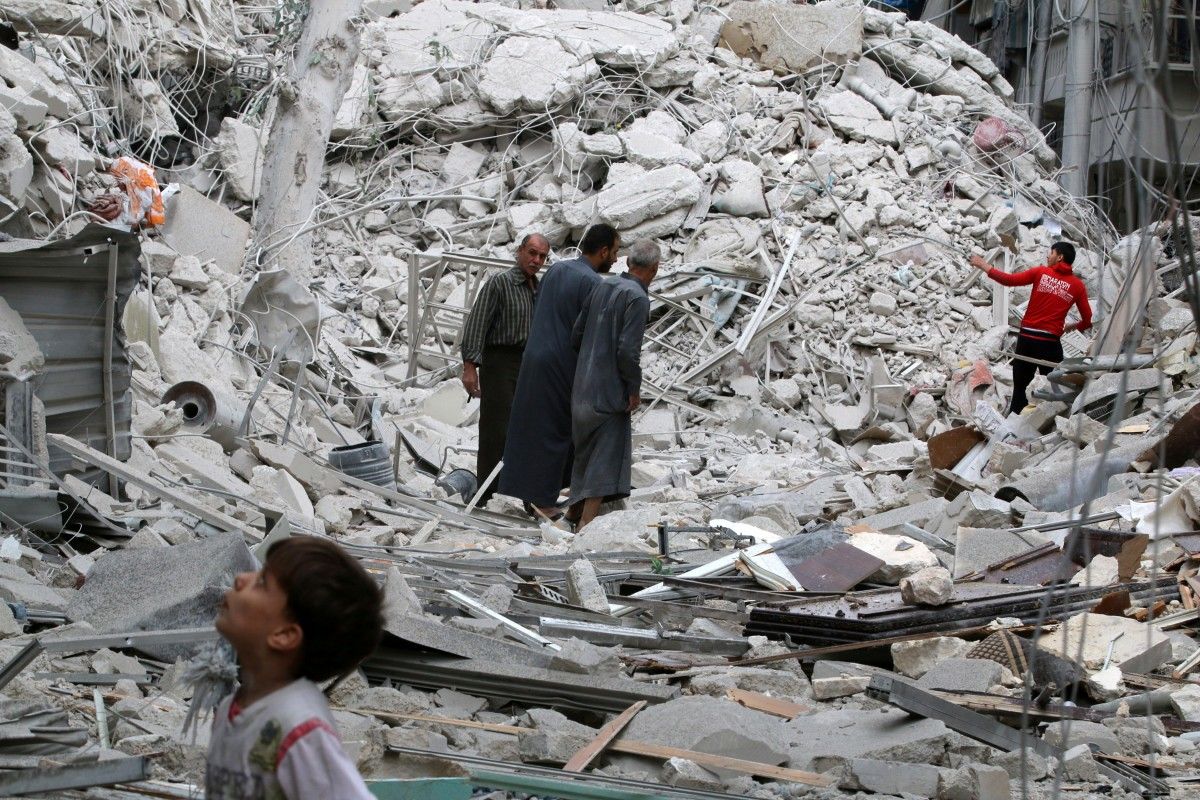 REUTERS
Residents of rebel-held eastern Aleppo say it has been subjected to the most ferocious bombardment of the war since the Damascus government declared a new offensive that has killed dozens of people in the last two days, Reuters wrote.
Rebel officials said heavy air strikes on Saturday hit at least four areas of the opposition-held east, home to more than 250,000 people. Rebels say the strikes are mostly being carried out by Russian warplanes.
The attack has drawn on ordnance more destructive than anything previously used against the area, and many buildings have been destroyed, residents say. Images of blast sites show craters several meters wide and deep.
A Syrian military source told Reuters the operation announced late on Thursday was continuing according to plan.
Asked about the weapons being used, the military source said the army was using precise weapons "suitable for the nature of the targets being struck, according to the type of fortifications", such as tunnels and bunkers, and "specifically command centers".
A senior official in an Aleppo-based rebel faction, the Levant Front, told Reuters the weapons appeared designed to bring down entire buildings. "Most of the victims are under the rubble because more than half the civil defense has been forced out of service," he said.
The Syrian Observatory for Human Rights, a British-based organization that reports on the war, said it had documented 47 deaths since Friday, including five children. Selmo said the toll was more than 100.
If you see a spelling error on our site, select it and press Ctrl+Enter