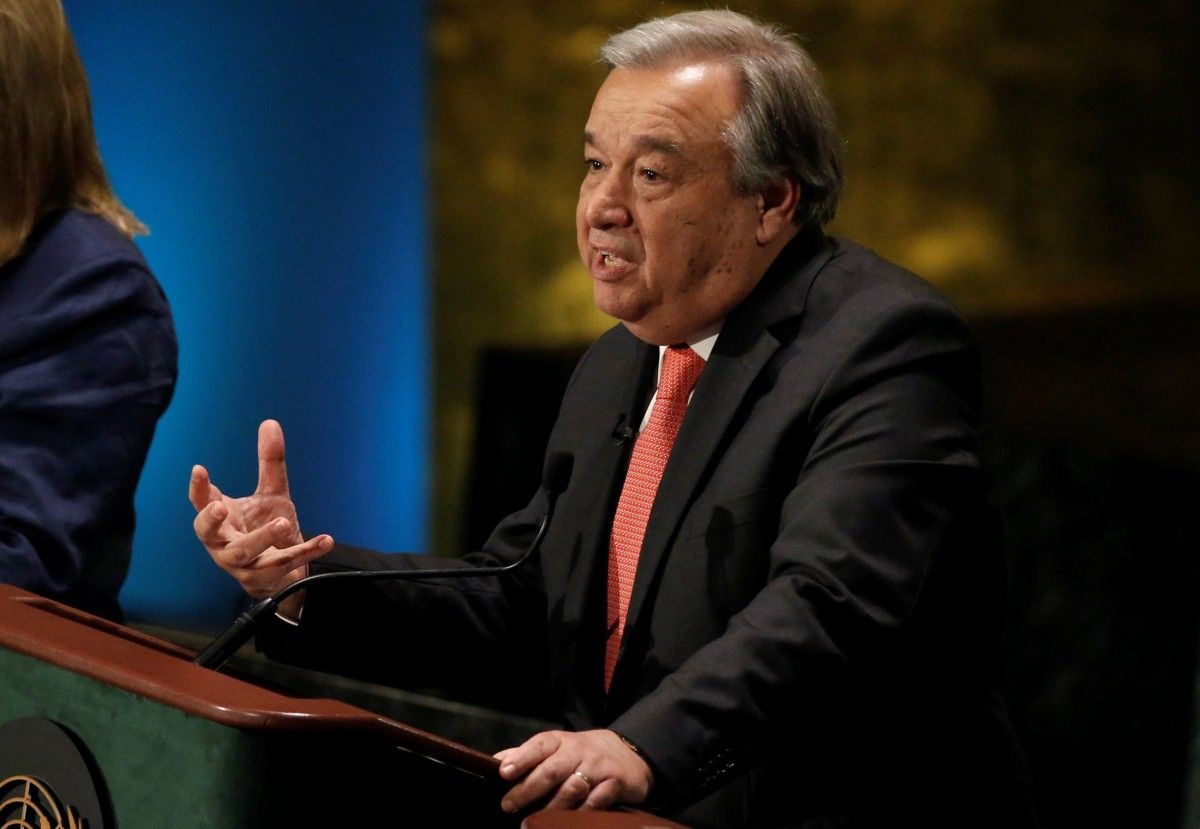 REUTERS
"Today after our sixth straw poll we have a clear favorite and his name is Antonio Guterres," Russia's UN Ambassador Vitaly Churkin told reporters with his 14 council colleagues standing behind him on Wednesday, Reuters reports.
The council has been holding informal secret ballots since July in a bid to reach consensus on a candidate. Members had the choices encourage, discourage or no opinion. Guterres has come out on top of all the polls and on Wednesday received 13 encourage votes and two no opinion votes.
Diplomats said one of the no opinion votes was cast by one of the five veto wielding powers, which are Russia, China, the United States, France and Britain.
Read alsoPoroshenko: Next secretary-general should be uncompromised in respect of UN CharterThe Security Council will adopt a resolution, traditionally behind closed doors, recommending that the General Assembly appoint Guterres for a five-year term from January 1, 2017. The resolution needs nine votes in favor and no vetoes to pass.
Read alsoPoroshenko stresses "critical" need to reform UN Security CouncilThe quick end to the contest was a particular blow for the European commission's vice-president, Kristalina Georgieva, who made a belated entry to the race last week. Her candidacy only lasted a few days and eight council members voted against her, including two permanent member vetoes, according to The Guardian.