Russia sends two more warships from Black Sea to Mediterranean
Russia says two of its warships are heading to the Mediterranean Sea to reinforce the country's military presence in the region, according to Radio Liberty.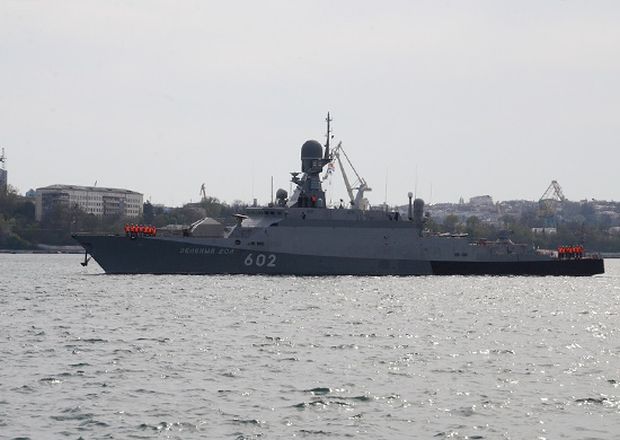 Mil.ru
A spokesman for Russia's Black Sea Fleet said two Buyan-class corvettes, the Zelyony Dol and Serpukhov, left their Crimean base at Sevastopol on October 4 as part of a "planned rotation" of Moscow's naval forces in the region, RFE/RL reported.
The two warships, equipped with Kalibr long-range cruise missiles, were expected to reach the Mediterranean in the evening of October 5, the spokesman said.
Read alsoRussia deploys advanced anti-missile system to Syria for first time – Fox NewsThe announcement comes a day after Moscow confirmed it had sent an S-300 antiaircraft missile system to its naval base in Syria's port of Tartus.
The moves also come after Washington announced it was suspending talks with Russia on trying to end the violence in Syria.
Moscow has been accused of indiscriminately bombing rebel-held areas of Aleppo as it helps an offensive being conducted by Syrian regime forces to capture the country's second city.
If you see a spelling error on our site, select it and press Ctrl+Enter