Finland announces violation of its airspace by Russian SU-27
A possible violation of Finnish airspace by a Russian SU-27 fighter has been detected in the Gulf of Finland south of Porvoo at about 16:43 local time on Thursday, October 6, according to the Finnish Ministry of Defense.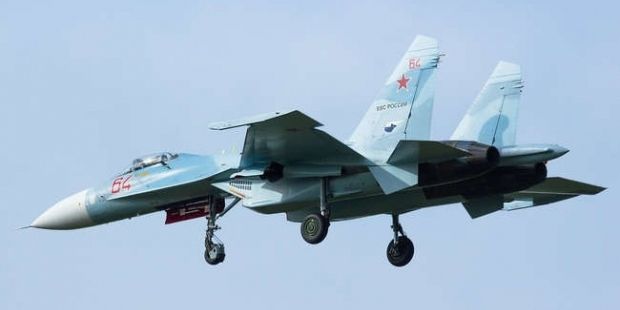 SU-27 / vonsolovey.livejournal.com
The suspected violation of Finnish airspace continued approximately one minute, and sided Finnish airspace for about 13 kilometers at a maximum of about one kilometer depth, the ministry said.
Read alsoPutin hints Russia to react if Finland joins NATOFinland's Air Force conducted an identification flight.
That country's Border Guard will investigate the matter.
If you see a spelling error on our site, select it and press Ctrl+Enter