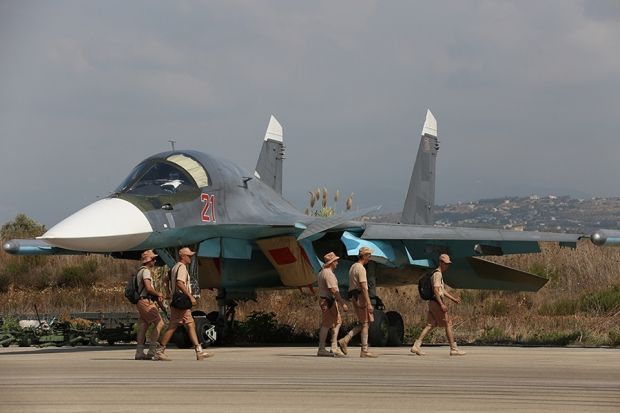 stat.mil.ru
Reviving the base should become an indicator of the "new stage of cooperation between the two countries, and it will also help to solve certain geopolitical problems in the Middle East and North Africa," wrote Izvestia, citing two sources: one in foreign policy circles and one close to the Defense Ministry.
As noted, the negotiations mention the year of 2019.
Read alsoRussia sends two more warships from Black Sea to Mediterranean"... Cairo is ready to agree to the rent [of the air base] by Moscow to address the primary geopolitical issues, meeting the interests of the Egyptian side. According to the agreements reached at this stage, Russia will deliver the equipment by sea. Moreover, the base will accommodate a permanent Russian military contingent, but the number of troops will initially rather low," said the source in the foreign policy circles.
According to the military source, Russia needs a military base in the North African region to meet geopolitical challenges amid serious instability in the region.
As the source said, the base will be equipped with the latest radar capable of detecting targets at a distance of up to 75 km.
Sidi Barrani earlier hosted a Soviet naval base. Until 1972, the base was used to monitor U.S. naval forces, a Russian historian told the newspaper.