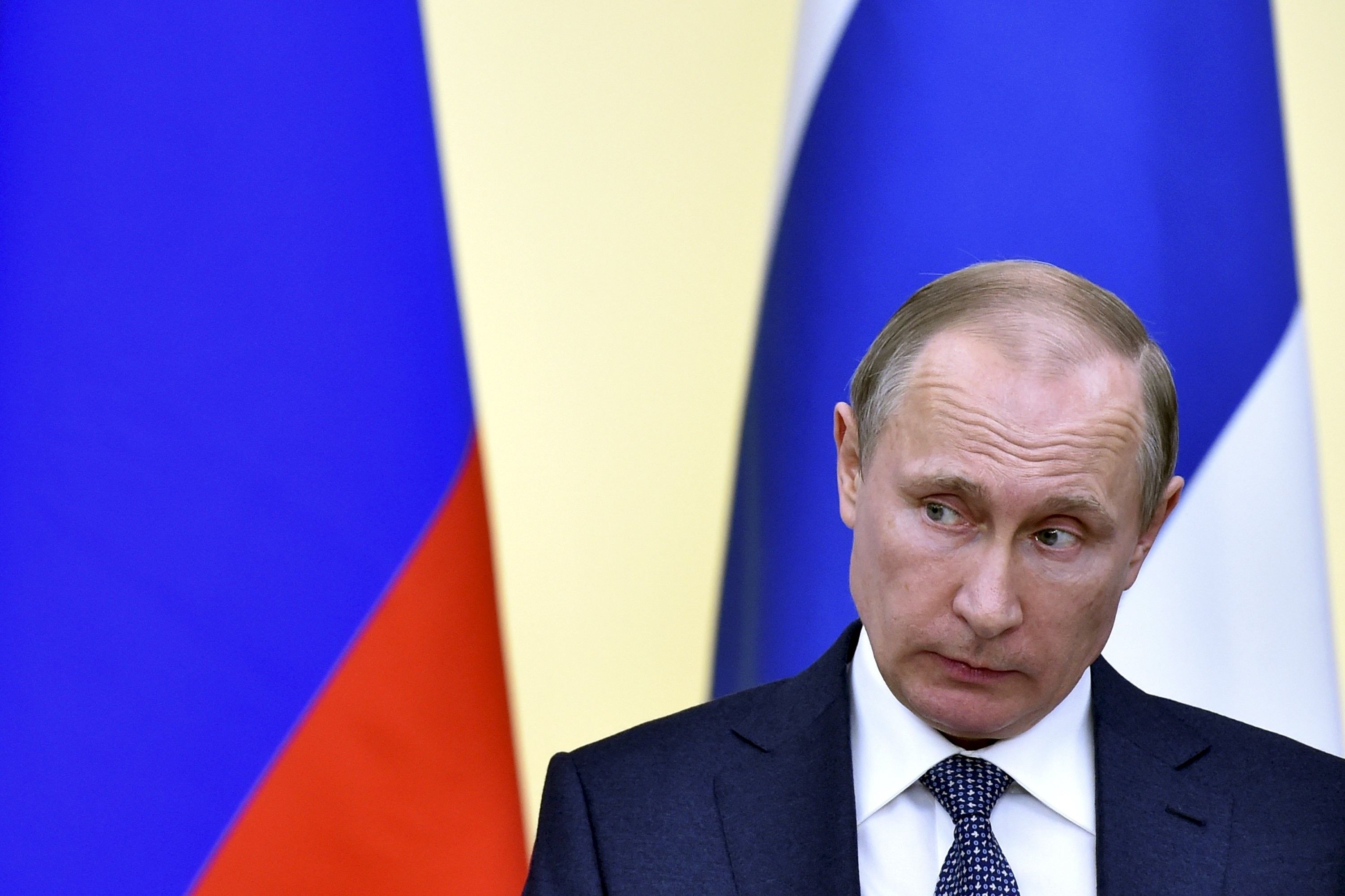 REUTERS
The Kremlin press service said that the Russian president will speak at a special session of the 23rd World Energy Congress, TASS reported.
Ahead of the congress, Putin discussed the situation on the global energy markets at his traditional meeting with permanent members of the Russian Security Council last week.
Putin's talks with Erdogan on the sidelines of the Energy Congress will focus on current issues of relations between the two countries, as well as on regional and international agenda, the Kremlin said. The talks are expected to yield a number of bilateral documents. According to Putin's press secretary Dmitry Peskov, the two presidents "will discuss issues related to the normalization of the Russian-Turkish relations in all aspects", while the international agenda will focus on the situation in Syria.
Read alsoTurkey does not recognize Russian elections in CrimeaAlong with talks with the Turkish president, the Russian leader is expected to hold a number of meetings with the leaders of other states attending the forum, the Kremlin said. "The Russian president plans to have a meeting with another top-level guest of the international congress - [Venezuelan] President [Nicolas] Maduro," Peskov told journalists.
Earlier, Maduro said he planned to meet with his Russian counterpart "very soon" to discuss various aspects of the development of relations between the two countries. He also said he planned to "announce good news concerning market stabilization and oil price recovery".
Putin's previous visit to Turkey took place in November last year, when he attended the G20 summit in Antalya