British lawmaker likens Russia's behavior in Syria to that of Nazis – Reuters
18:53, 11 October 2016
World
A senior British lawmaker has accused Russia of targeting civilians in Syria in the same way the Nazis behaved at Guernica during the Spanish civil war of the 1930s, according to Reuters.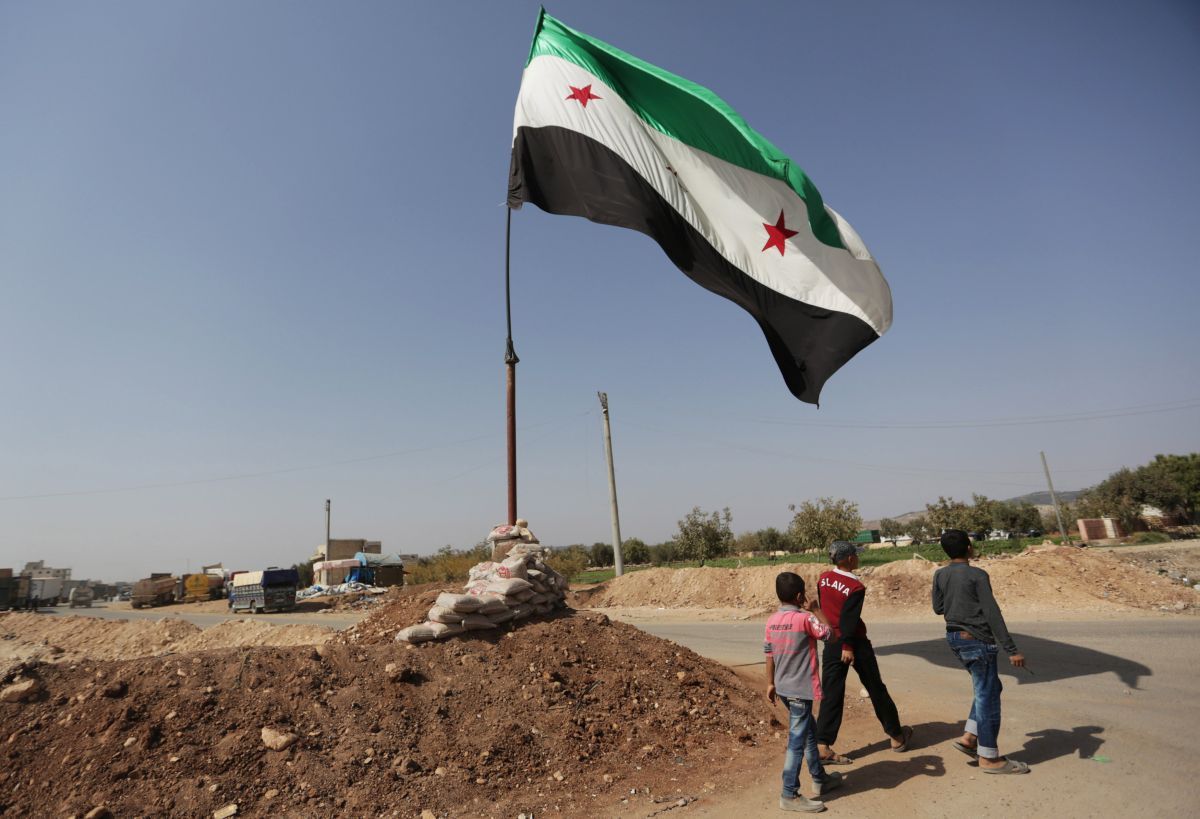 REUTERS
Andrew Mitchell, a lawmaker in Prime Minister Theresa May's ruling Conservatives and a former Secretary of State for International Development, said an attack last month on a United Nations relief convoy near the northern Syrian city of Aleppo was a war crime committed by Russian forces, Reuters said.
Some 20 people were killed in the attack on the U.N. and Syrian Arab Red Crescent convoy and the United States blamed two Russian warplanes which it said were in the skies above the area at the time of the incident.
Moscow rejects the accusations saying it only targets militants and accuses the West of being responsible for the crisis in Syria.
"When it comes to incendiary weapons and munitions such as bunker-buster bombs and cluster bombs, the U.N. makes it clear that the systematic use of such indiscriminate weapons in densely populated areas amounts to a war crime," Mitchell told parliament late on Monday.
Read alsoPoroshenko: Stalin and Hitler to blame for World War II"We are witnessing events that match the behavior of the Nazi regime in Guernica in Spain," he said referring to the destruction of the Spanish town in 1937 by German aircraft from Adolf Hitler's Luftwaffe. The bombing of the historic city became the subject of a famous painting by artist Pablo Picasso.
"Who's this politician?" Kremlin spokesman Dmitry Peskov asked reporters when told about Mitchell's comment. "Unfortunately I don't know him, who is he? I would not comment in any way. To my shame, I don't know him."
Read alsoPutin shuns Paris visit after France offers talks only on Syria - ReutersThe British parliament is due to hold a three-hour debate on Tuesday about the humanitarian situation in Syria.
As Reuters reported earlier, Russian jets resumed heavy bombing of rebel-held eastern Aleppo on Tuesday after several days of relative calm, a rebel official and the Britain-based Syrian Observatory for Human Rights monitoring group said.
Air strikes mostly hit the Bustan al-Qasr neighborhood, Zakaria Malhifji of the Aleppo-based Fastaqim rebel group told Reuters.
"There is renewed bombardment and it is heavy," he said.
The Observatory said at least eight people were killed in Bustan al-Qasr and Fardous neighborhoods.
If you see a spelling error on our site, select it and press Ctrl+Enter