European powers seek EU condemnation of Russia over Syria
12:20, 17 October 2016
World
Britain, France and Germany aim to persuade the European Union on Monday to condemn Russia's devastating air campaign in Syria and pave the way for imposing more sanctions on the regime of President Bashar al-Assad, according to Reuters.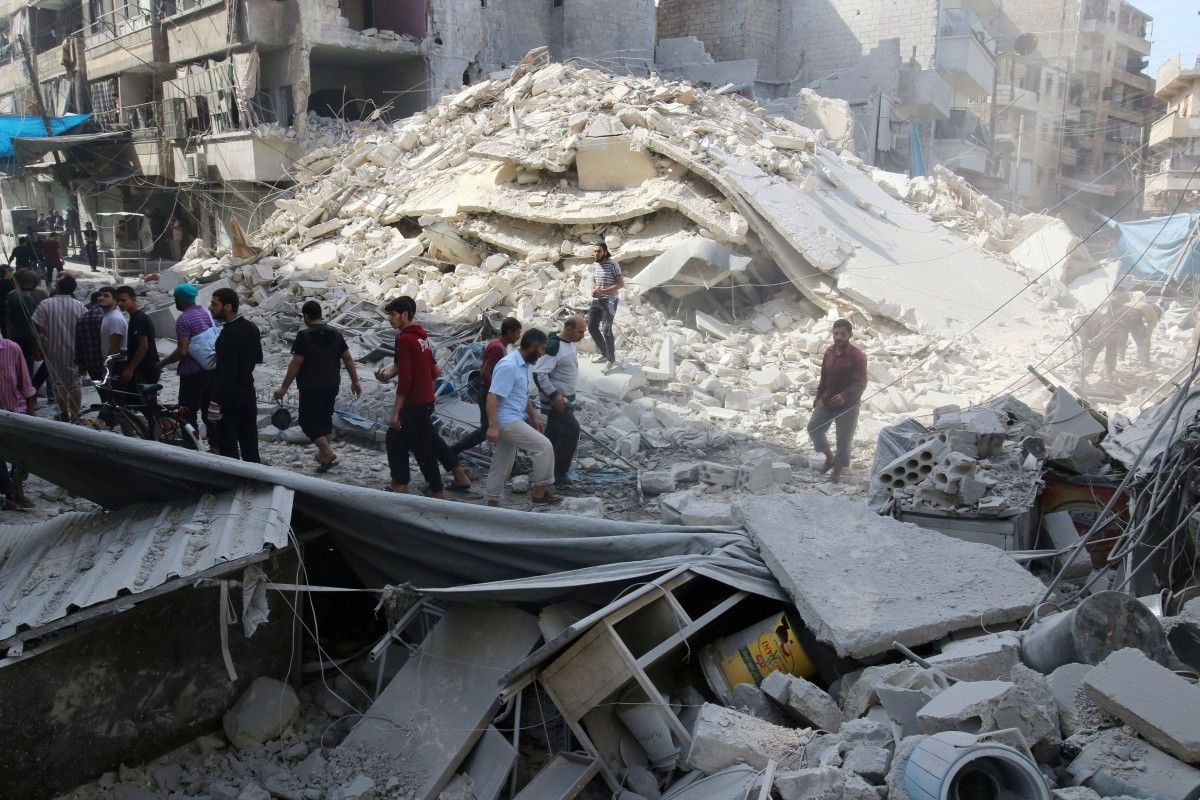 REUTERS
The bloc also plans to continue pushing for humanitarian aid to reach the besieged city of Aleppo, as reported by Reuters.
Struggling to help end Syria's war, the EU is stepping up efforts to support the United States in its bid to stop the bombing of eastern Aleppo, where 275,000 people are trapped.
But it is split over strategy toward Russia, its biggest energy supplier.
Read alsoU.S. broadens Syria talks after failure of truce deal with Russia – ReutersEU foreign ministers meeting in Luxembourg on Monday after the United States held weekend talks in Lausanne and London will voice their harshest criticism yet of Russian air strikes in eastern Aleppo that have destroyed hospitals and targeted an aid convoy. EU leaders meet on Thursday to discuss further steps.
A draft of the diplomatic statement to be delivered on Monday says EU ministers will condemn the "catastrophic escalation" of the Syrian government offensive to capture the eastern zone of Aleppo, where 8,000 rebels are still holding out against Syrian, Russian and Iranian-backed forces.
Read alsoRenewed bombing kills over 150 in rebel-held Aleppo this weekThey will say that air strikes on hospitals and civilians "may amount to war crimes", calling on "Syria and its allies" to go to the International Criminal Court, according to a draft seen by Reuters that is still under discussion.
If you see a spelling error on our site, select it and press Ctrl+Enter