Reuters: At least one dead in explosion at German BASF chemical plant
20:13, 17 October 2016
World
At least one person died and six people were injured on Monday by an explosion and subsequent fire at the chemical maker's biggest plant in Germany, the company said at a news conference, according to Reuters.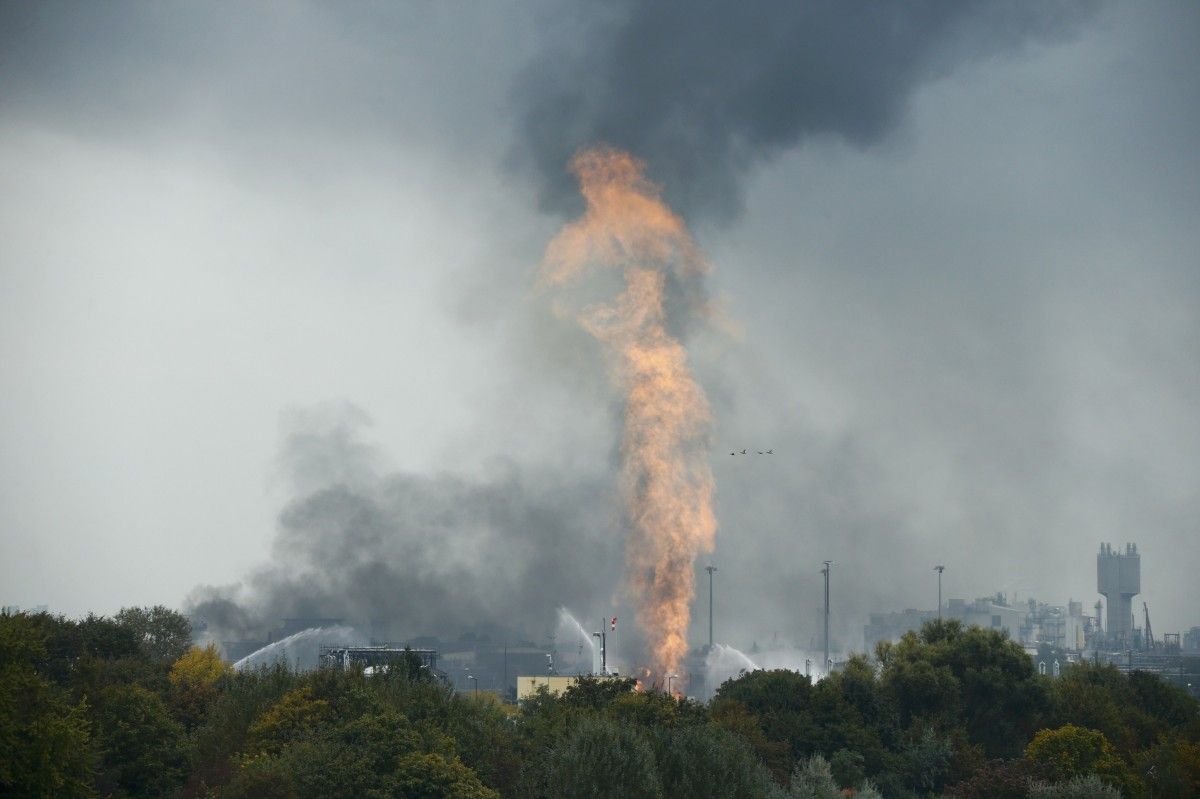 REUTES
In addition, six people are still missing, the Ludwigshafen site's chief, Uwe Liebelt, told journalists, Reuters wrote.
The explosion occurred on a supply line connecting a harbor and a tank depot on the site at around 11:30 local time (5.30 a.m. ET), BASF said, adding it could not yet say what caused the explosion.
A fire that broke out following the blast sent up plumes of smoke, prompting BASF, the world's biggest chemicals company, and the city of Ludwigshafen to urge residents in the surrounding area to avoid going outside and to keep their windows and doors shut.
Measurements taken in the area so far have indicated no risk from toxic fumes, BASF said, according to the report.
"We will of course do everything we can to clear the matter up," site chief Liebelt said.
BASF said it turned off 14 facilities near the blast site for safety reasons, including its two steam crackers, large units that make important basic chemical components. Liebelt said he could not yet comment on how much financial damage the explosion would cause the company.
The Ludwigshafen site, around 80 kilometers (50 miles) south of Frankfurt, is the world's largest chemical complex, covering an area of 10 square kilometers (four square miles) and employing 39,000 workers, according to BASF.
The harbor at which the explosion occurred is a terminal for combustible fluids such as naphtha and methanol that are important for BASF's supply of raw materials.
If you see a spelling error on our site, select it and press Ctrl+Enter